Menu Maker
Create beautiful, print-ready menus with our easy-design Menu Maker tool. Set your restaurant apart with thousands of templates that are fast and easy to customize. Edit text, add photos, change fonts, and much, much more.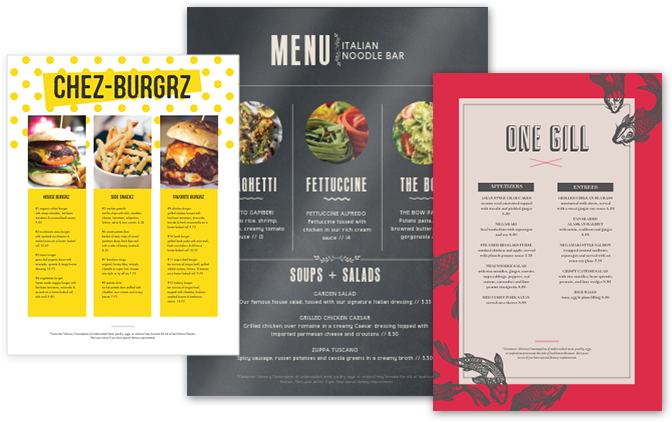 Flyer Maker
Create attention-grabbing flyers with our drag-and-drop Flyer Maker. Choose from hundreds of templates for every occasion and promotion. All flyers are printed with a glossy finish for bright and vivid colors.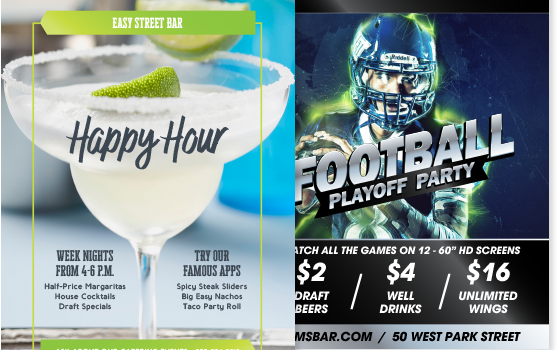 Business Card Maker
Design professional business cards in a few minutes with our drag-and-drop Business Card Maker. Pick from hundreds of designer templates that you can edit and customize. Great first impressions made easy.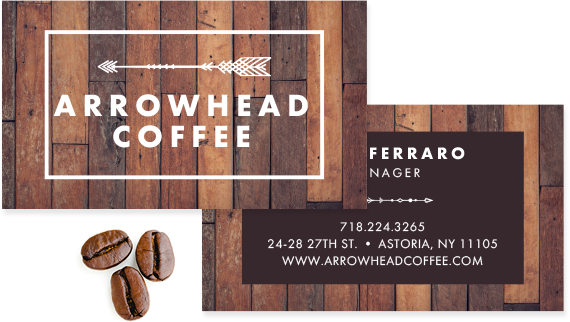 Loyalty Card Maker
Encourage customers to make your business a part of their routine with a new loyalty card. Creating one is easy with our Loyalty Card Maker. One side of the card stock is uncoated so you can mark them up.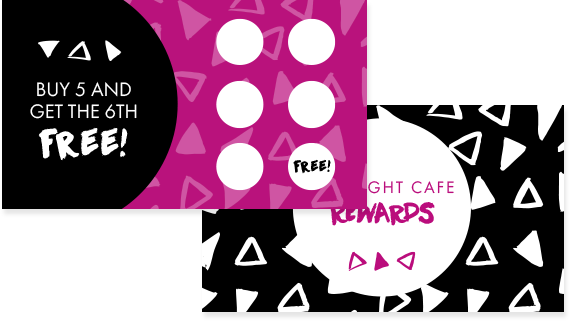 Facebook Post Maker
It's easy to keep your social media fresh and engaging with our Facebook Post Maker. Pick from a collection of templates for every occasion, update text and imagery, then share it to your wall. The best part? It's all free.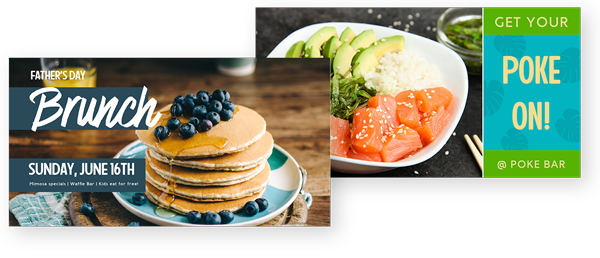 Instagram Post Maker
Keep your newsfeed new and original with our Instagram Post Maker. Pick from a collection of templates professionally designed to standout to people scrolling by, customize it, then share it your timeline. All for free.