Menu QR Code
What are menu QR codes?
QR codes are a matrix-style bar code that can be scanned by a customer's smart phone to direct that device to perform a certain action, like opening up a URL to your menu.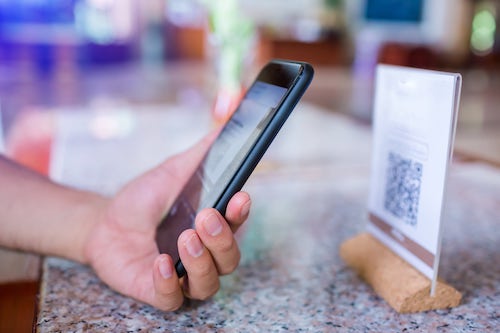 Why should restaurants use menu QR codes?
QR codes allow customers to quickly access your menu online via their phone or tablet. Rather than pick up and handle a menu that countless other customers have touched, they can simply scan your QR code and peruse your menu from the safety of their own device.
How to create a touchless menu with
MustHaveMenus
IN 4 EASY STEPS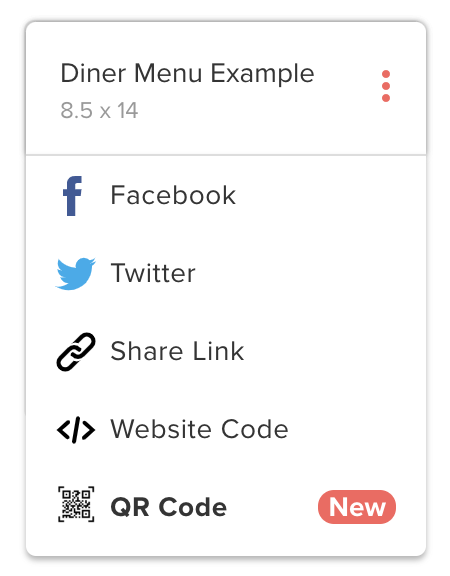 1. Find your menu on Home or All My Designs, and within the design options, click on Share, then select QR code.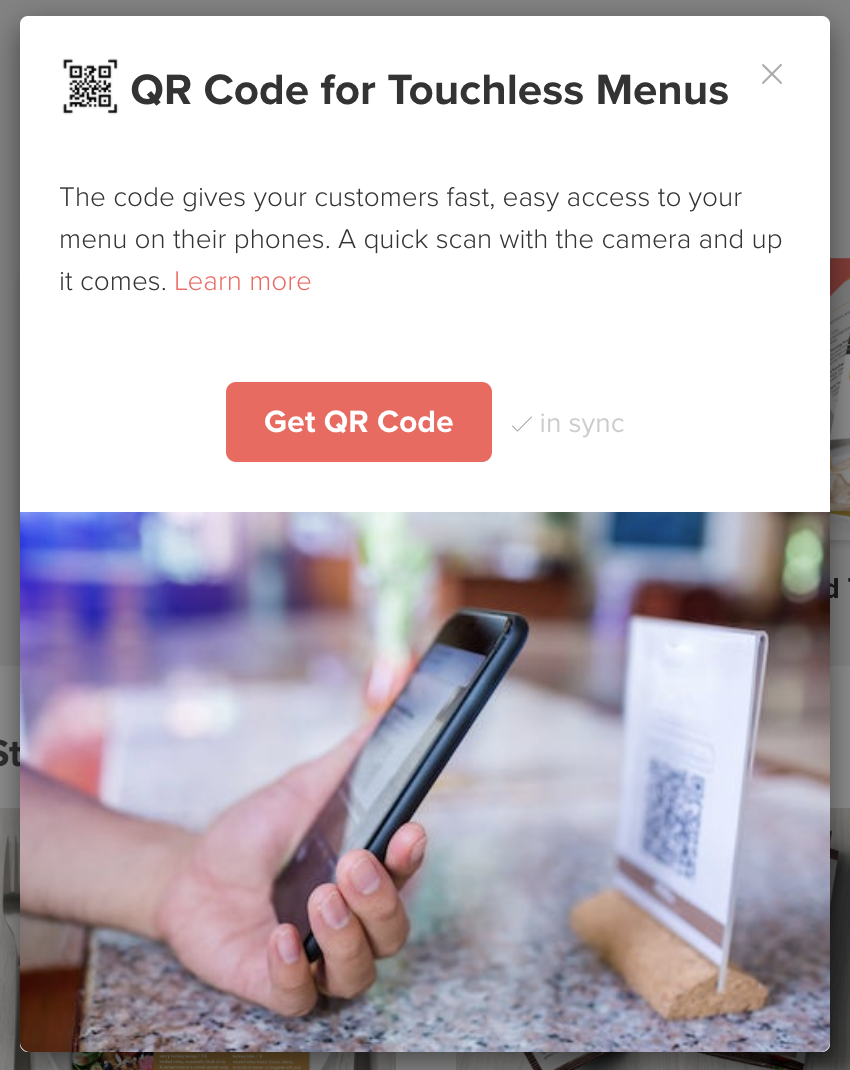 2. Click Get QR Code. This will publish your design to its own unique web page and download a QR code leading to it.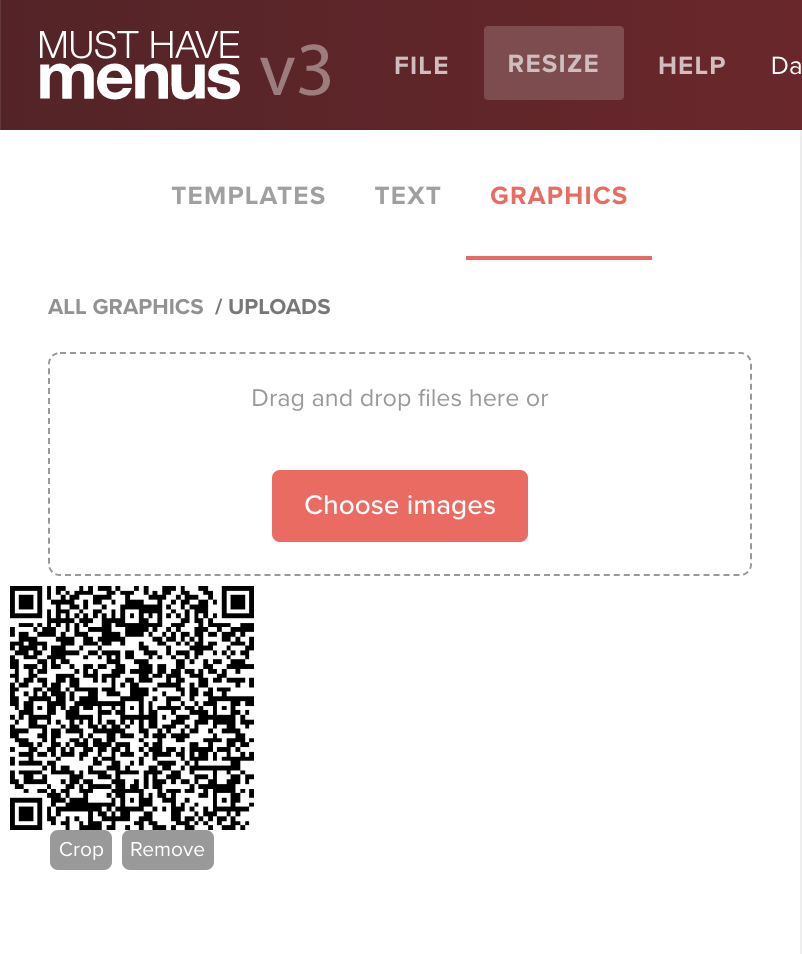 3. At that point, your QR code can be added to My Uploads inside the v3 editor. From there you can drag and drop it into any of your designs!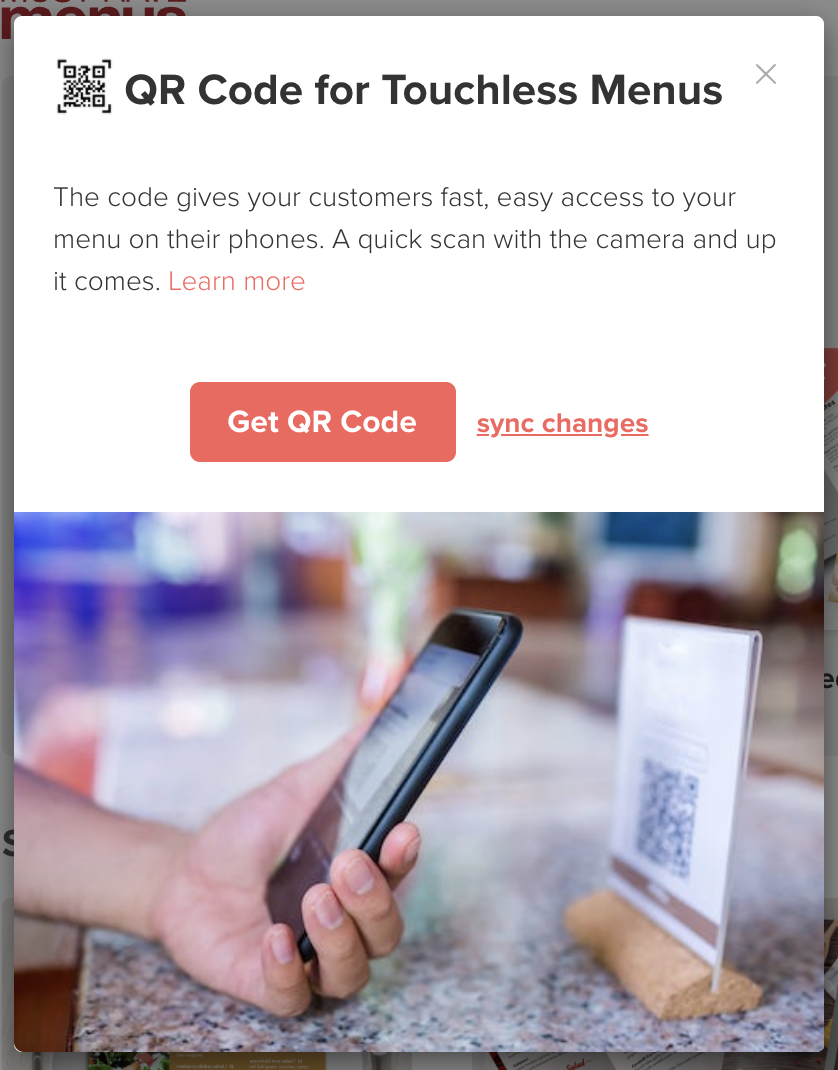 4. If at any point you want to make an edit to the original design, you can refresh the online version by selecting Sync Changes in the QR code modal.
Browse designs to get started
In-Store QR Displays
Once you upload your menu and create a QR code, you'll need to post it around your restaurant. Here are some great ways to put your QR code where your customers can easily see and scan it: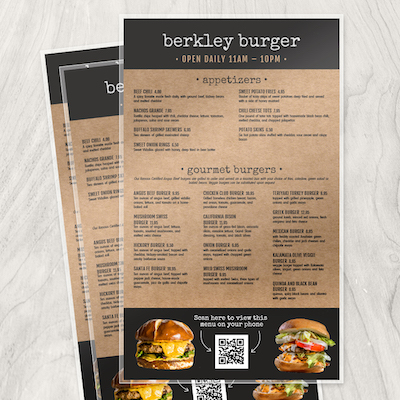 Your Menu
A QR code doesn't need to be a replacement to your physical menu. It can be a great addition to the front page. That way, customers can choose whether they want to flip or scroll through your menu.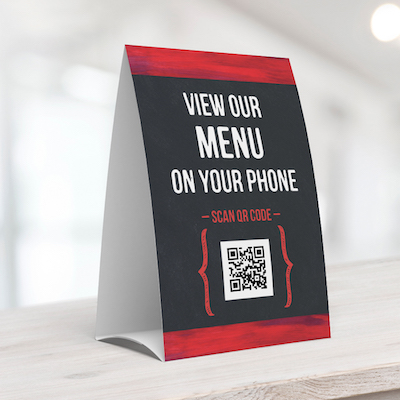 Table Tents
Free-standing table tents are a great way to put the QR code right in front of your customers in an unobtrusive manner. Make sure to include a message about not picking up and handling the table tent when snapping a pic of the QR code. Otherwise, you're defeating the entire purpose of touchless menus.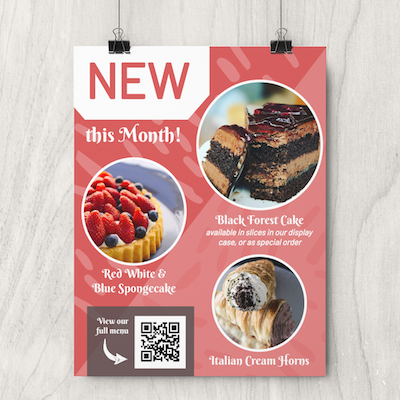 Posters
Posters are a cheap and effective means to post your QR code all over your restaurant. Put them up in communal areas for easy access to in-store customers, or post them in your window for passersby.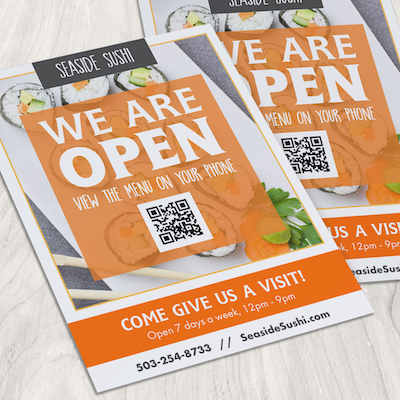 Flyers
Spread your menu all over town by printing your QR code onto flyers. This works especially well if you have a larger menu that would not typically fit on a flyer.