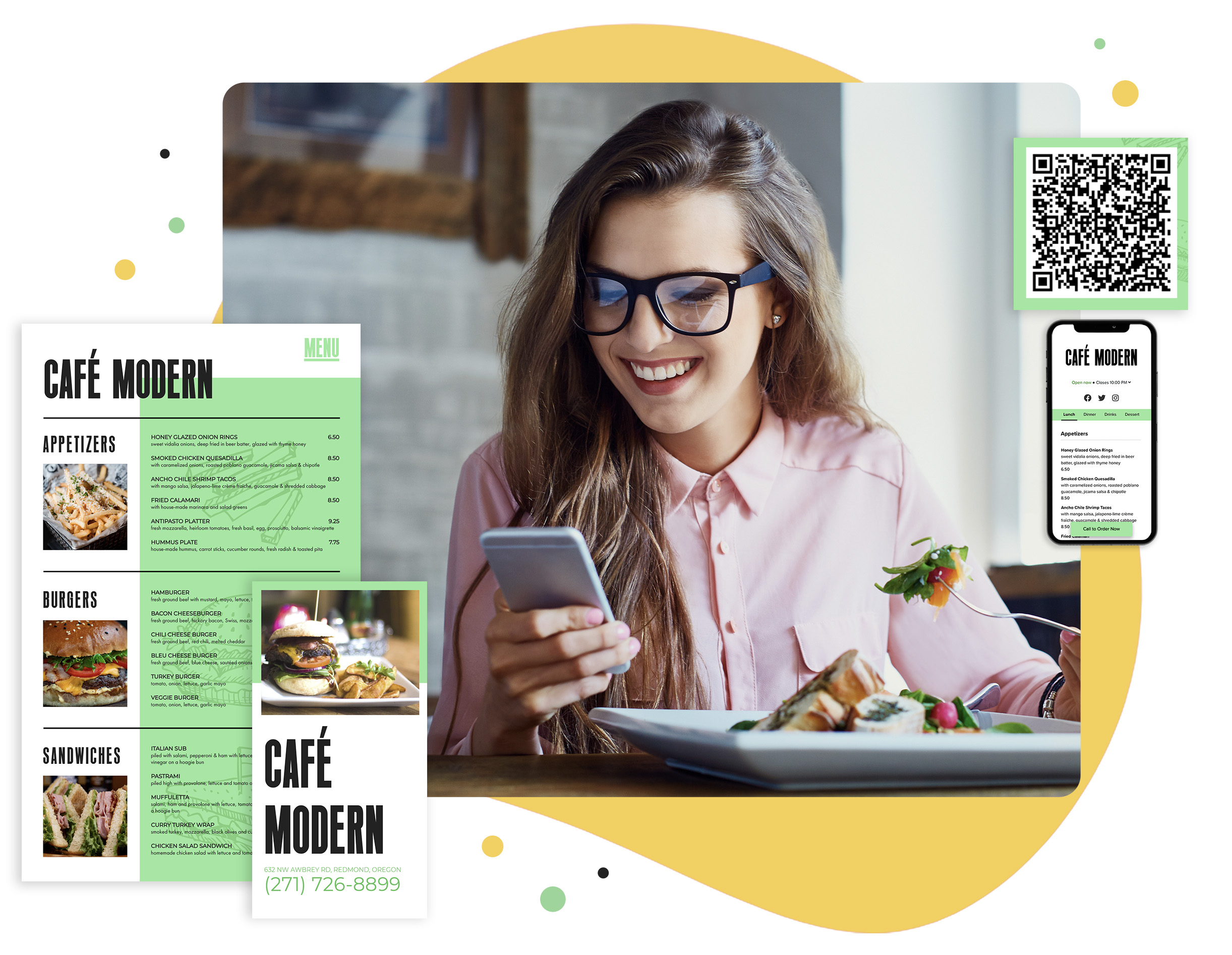 Serve Your Customers Anywhere
All-in-one design and digital marketing resources for restaurants
Get Started for Free
Exciting new ways to control your
Online Presence
Plus design & print marketing, easy as 1-2-3!
1
Choose a Template
Pick a design from over 12,000 restaurant-specific menus, signs, flyers, social posts and more.
2
Customize
Make it your own by adding photos, changing fonts, and swapping colors with our easy-to-use editor.
3
Print and Link
Select quantity and paper, and we'll ship right to your door. Use our digital tools to connect your offline and online marketing.
Product Spotlight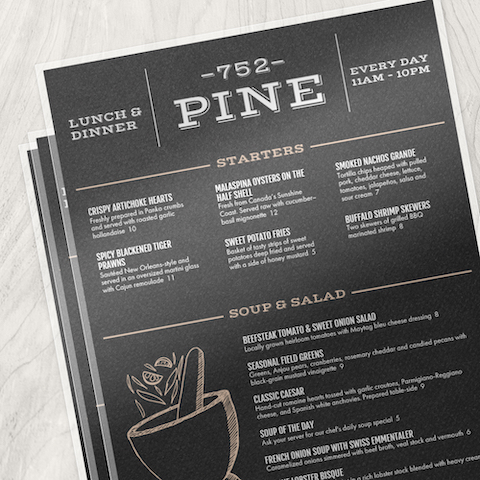 Dine-In Menus
Choose from hundreds of beautiful, easy-to-customize templates.
Find a Dine-In Menu template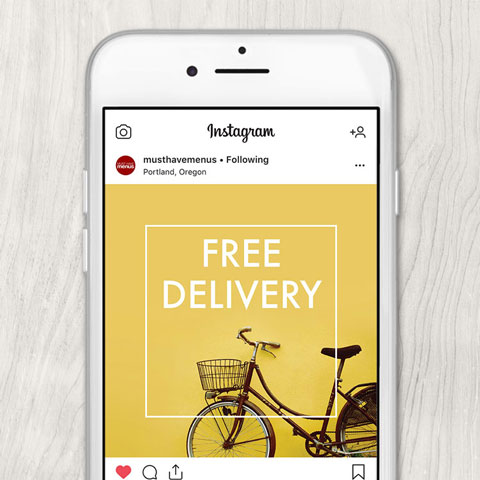 Social Media Posts
Easily communicate your health & safety practices, promote delivery, state your business hours and more.
Find a Social Media Post template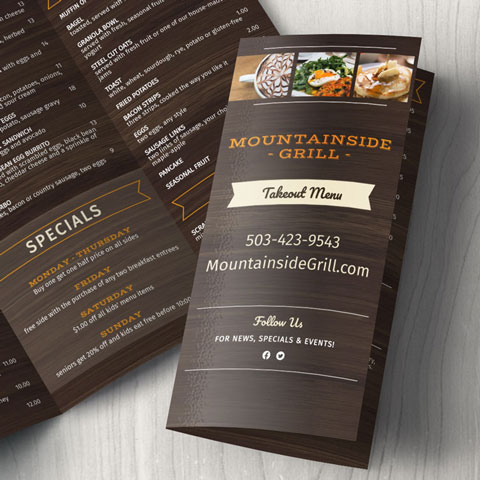 Takeout Menus
List your takeout and delivery options on a trifold takeout menu.
Find a Takeout Menu template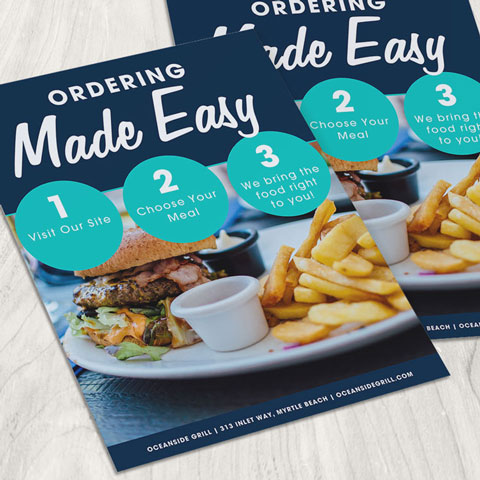 Flyers
Announce curbside pickup, takeout hours, gift certificate availability, and more.
Find a Flyer template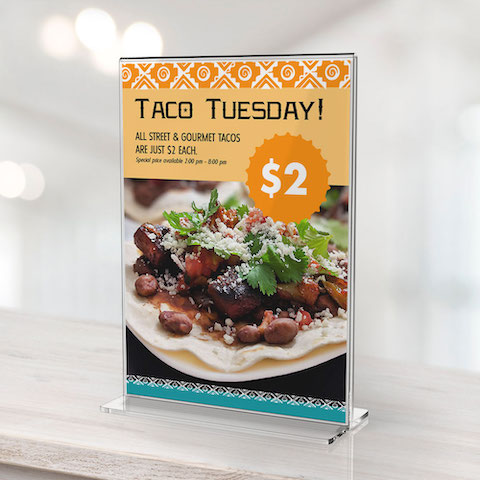 Tabletop Inserts
Display happy hour menus, cocktail lists, desserts and more, right from your tables.
Find a Tabletop Insert template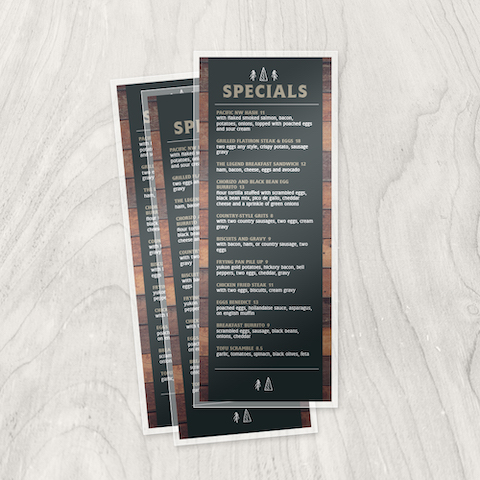 Half Page Menus
Perfect for displaying drink lists, bar specials, and dessert menus.
Find a Half Page Menu template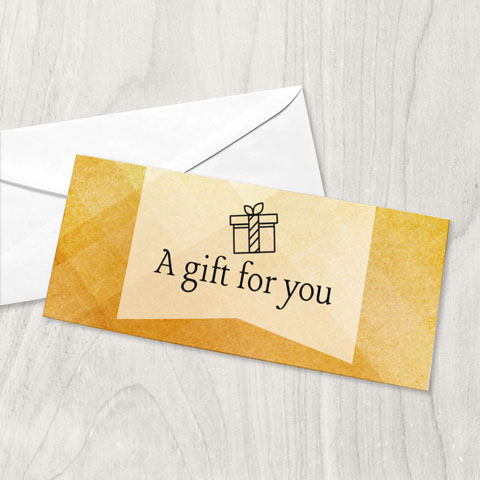 Gift Certificates
Choose from beautiful, restaurant-specific templates.
Find a Gift Certificate template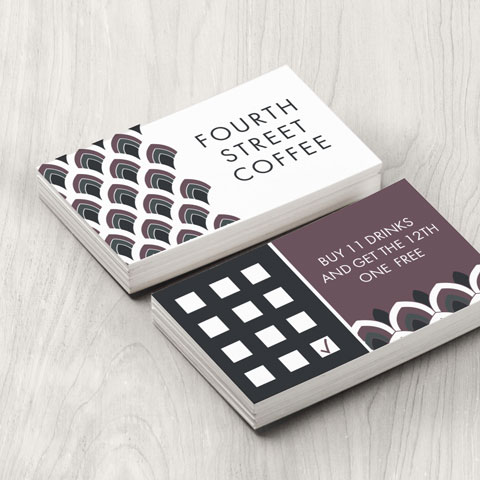 Loyalty Cards
Reward daily customers and encourage repeat business with a loyalty card.
Find a Loyalty Card template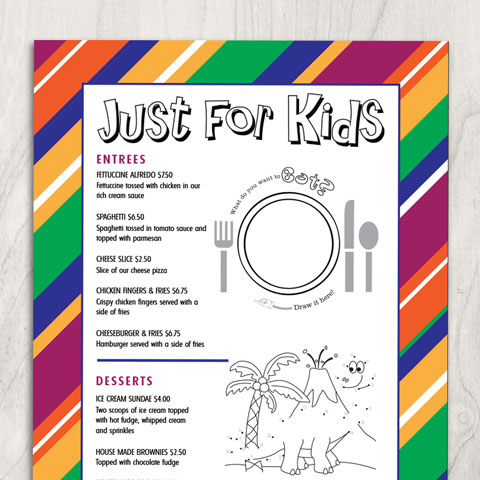 Kids Menus
Give your youngest guests an exciting kids menu to keep them entertained throughout the meal.
Find a Kids Menu template