Cafe Menus
This collection of templates is perfect for cafe menus, brasserie menus, bistro menus, sandwich shop menus, hotel restaurant menus, and other informal food establishments. Each menu layout includes sample wording, drink items, bakery items and other dishes that are typically found in a cafe.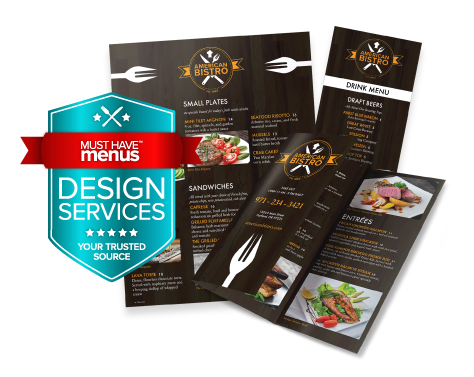 Get Beautiful Custom Menus.
Use Our On-Staff Designers.
Learn More