Takeout Menus
Takeout menus serve as a powerful selling tool. With hundreds of designs to choose from, we offer options for bifold, trifold, or quadfold takeout menus. Printed menus arrive folded and ready to display on your counter for easy carryout. Switch sizes and designs easily, anytime. Never retype your menu again.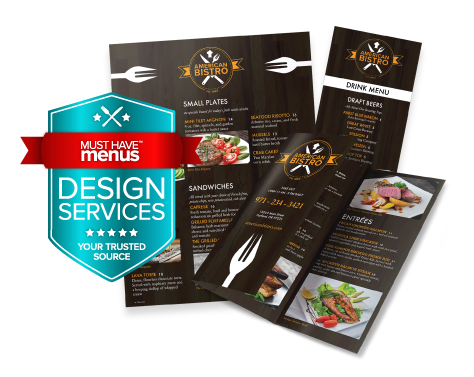 Get Beautiful Custom Menus.
Use Our On-Staff Designers.
Learn More