Bar Menus
Bar menus help you promote happy hours, bar food, special cocktails, holiday drinks, drinks for special events, and much more. A fun, enticing bar or nightclub menu can create a more memorable event for your customers, helping you to build customer loyalty. Use our bar menus to showcase happy hour cocktails, mixed drinks, bartender's specialties, spirits, soft drinks, late-night nibbles, small plates, snacks, and other bar menu items.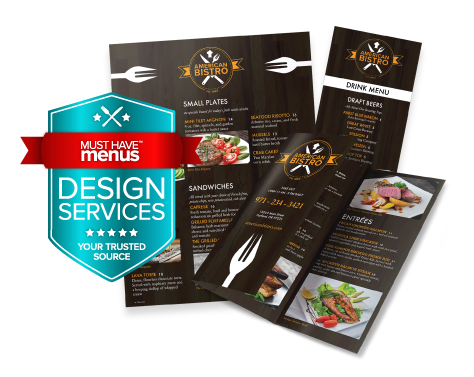 Get Beautiful Custom Menus.
Use Our On-Staff Designers.
Learn More