Coming soon!
MustHaveMenus
MustHaveMenus
Display
Display
Featuring beautiful menu design
We've combined our leading restaurant design app with the tools needed to effortlessly manage all of your digital displays across all of your locations.
Create a Digital Menu Board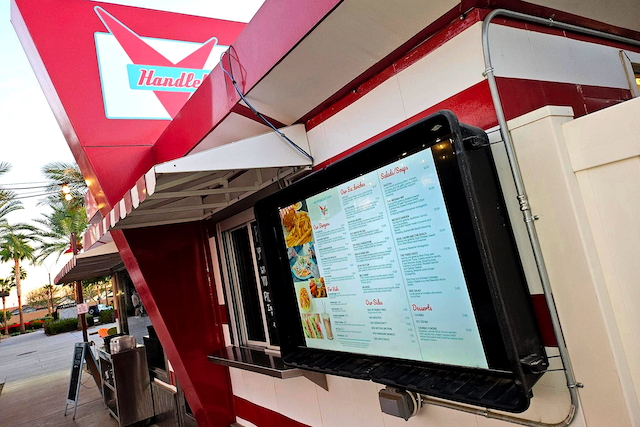 Live at the Handlebar Diner in Mesa, AZ
What makes Display different?
There are a lot of digital signage apps out there, but only one was created specifically for restaurants.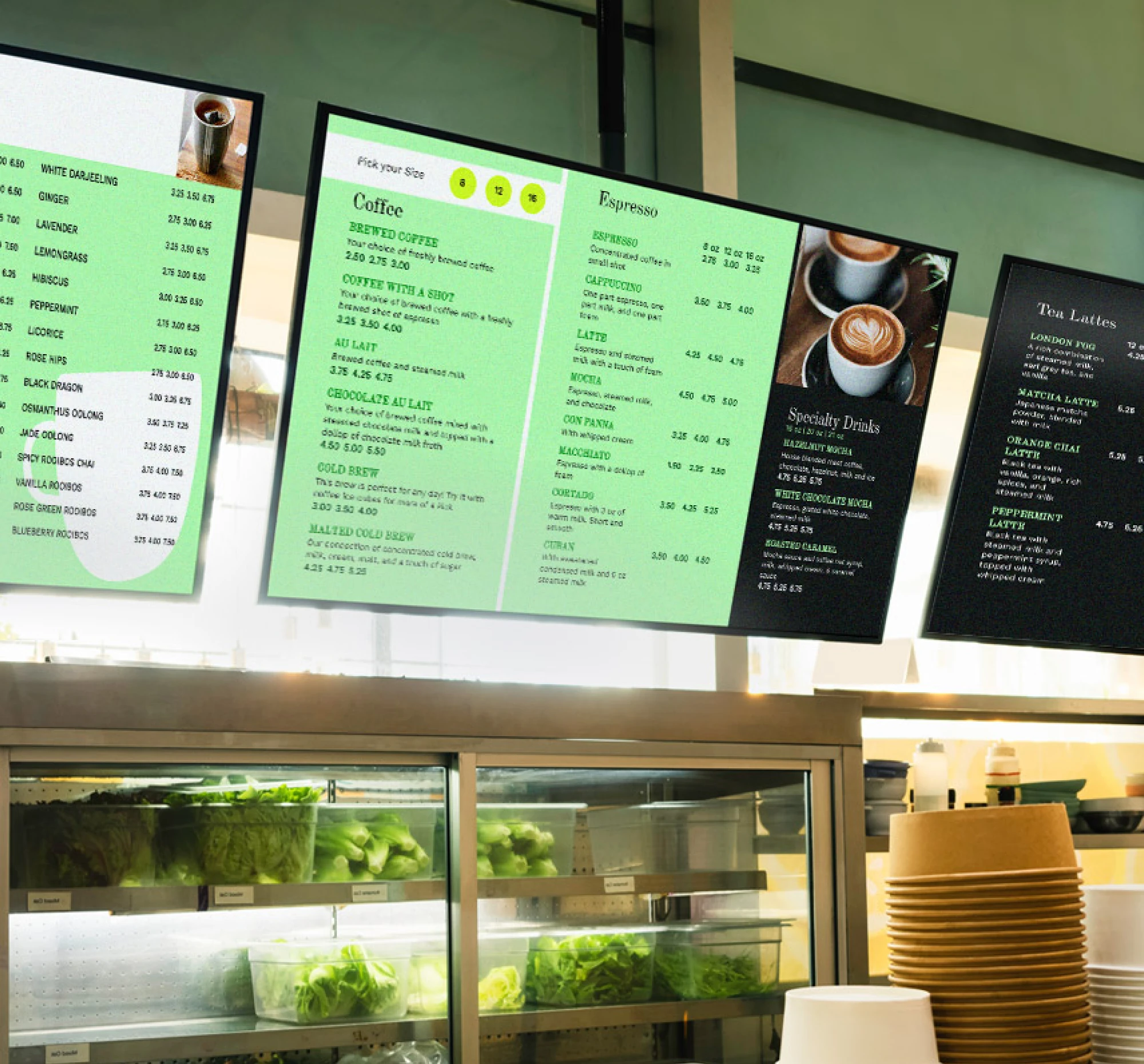 MustHaveMenus Display is a
full-blown design tool
MustHaveMenus Display is a full-blown design tool
Our display app is the only one connected directly to a comprehensive editing tool, so you can effortlessly create new designs and update existing ones.
Thousands of templates to choose from
Design tools for menus
Hassle-free updates. You control your design
Promotional materials created specifically for restaurants
Free stock video and photos
Option to print
Low cost!Only $20 screen / month
POS Integrations
MustHaveMenus Display connects directly to your Toast or Square account so you can streamline your menu management with instant price updates across all your locations.
Bring your favorite
designs to life
Your existing MustHaveMenus account becomes even more powerful with Display. Effortlessly transform your menus and promotions into captivating digital displays that can be updated at a moment's notice.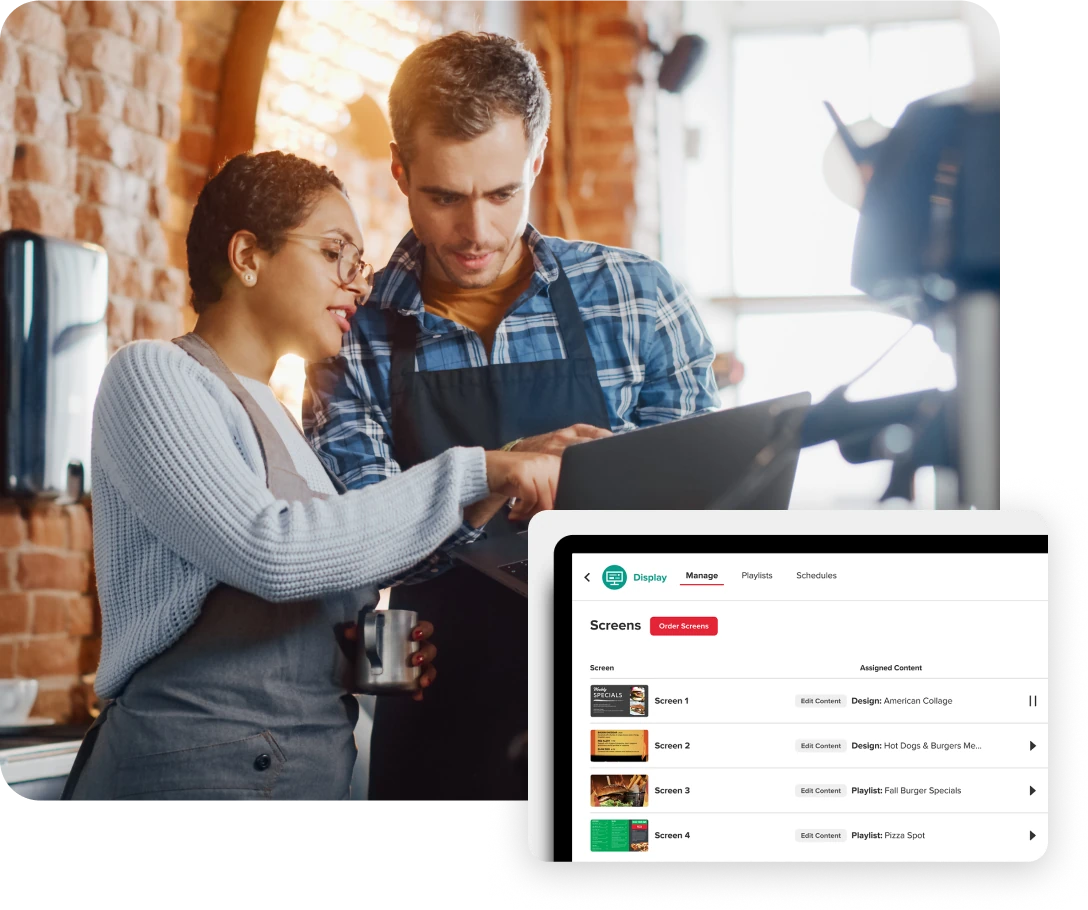 Set and forget
With simple scheduling tools, you can set your displays up and have them change without worrying about them.
Choose exact times and dates
Easily manage the transition between lunch and dinner menus
Manage from anywhere
Manage your digital displays wherever, whenever. As long as you can access your MustHaveMenus account, you can make edits, cycle designs, set schedules, etc.
Playlists
Organize your content into playlists so your display will cycle through your slides without you having to touch a button. With MustHaveMenus Display, creating playlists of your favorite designs is fast and easy.
Create multiple playlists for different menus, promotions, specials, etc.
Easily manage several playlists across multiple locations
Preview playlists before displaying them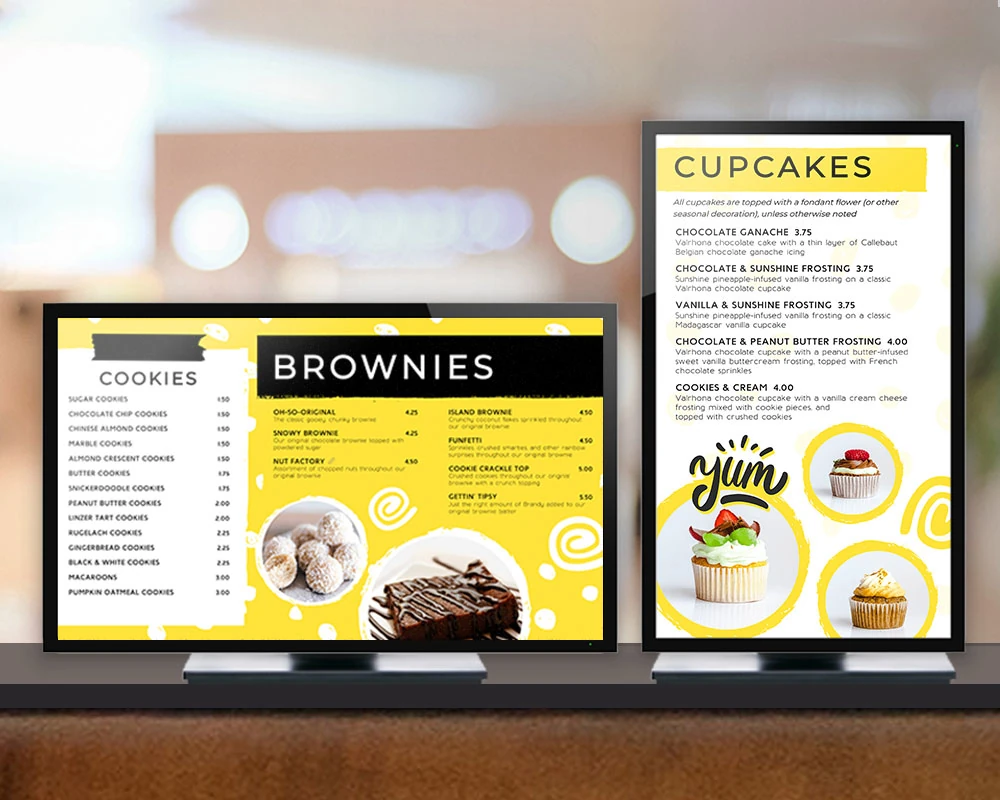 Work smarter
MustHaveMenus integrates with your favorite POS providers to seamlessly connect your data to your designs.
Remote device troubleshooting
Having issues with your device? Our experts can help solve it without you having to bring it in.
Offline mode
Internet goes out? Not to worry. MustHaveMenus Display works offline so you can keep your displays up even if your wifi goes down.
Features
Scheduling
Playlists
Manage screens from anywhere
Hi-res stock videos
Upload video content
Offline mode
Integrations
Permissions
Remote device troubleshooting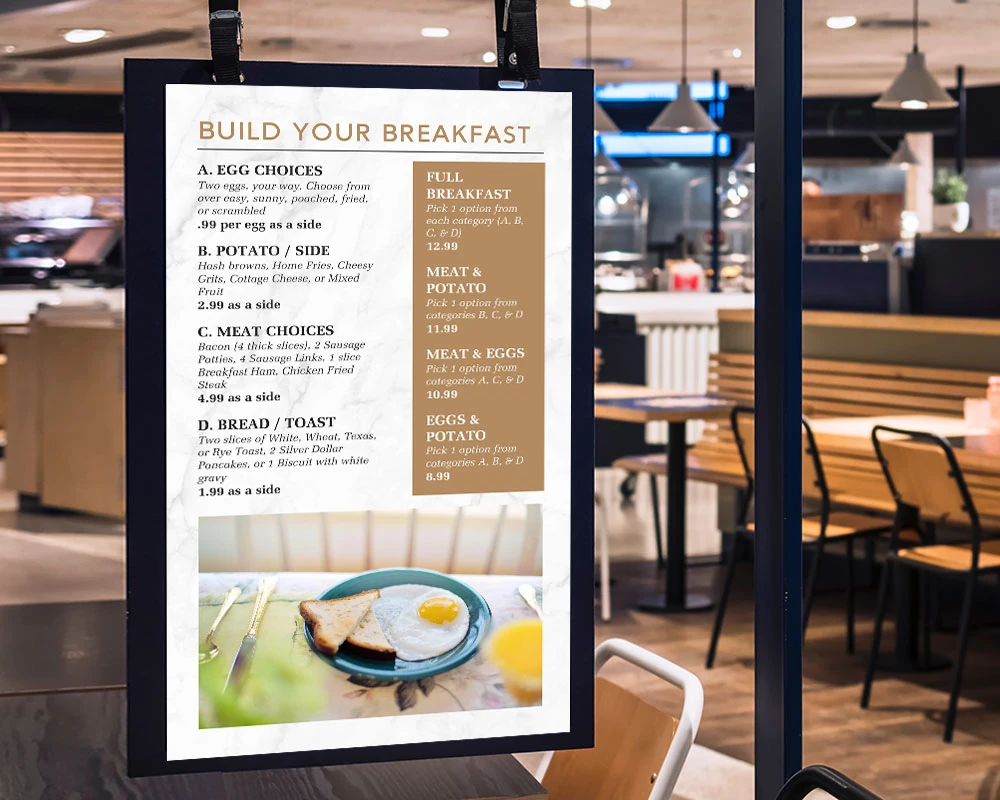 How to get started with MustHaveMenus Display
1.

Sign up for a MustHaveMenus account.

2.

Order your hardware and plug it into your display.

3.

Create a new design using one of our customizable templates.

4.

Instantly upload your design to the hardware and start displaying it.

5.

Make changes or updates whenever.

6.

Display and enjoy!