We'll be your
menu designers.
Our graphic designers are standing by.
Beautifully crafted menus as unique as your business. Yours to update, publish and print- always!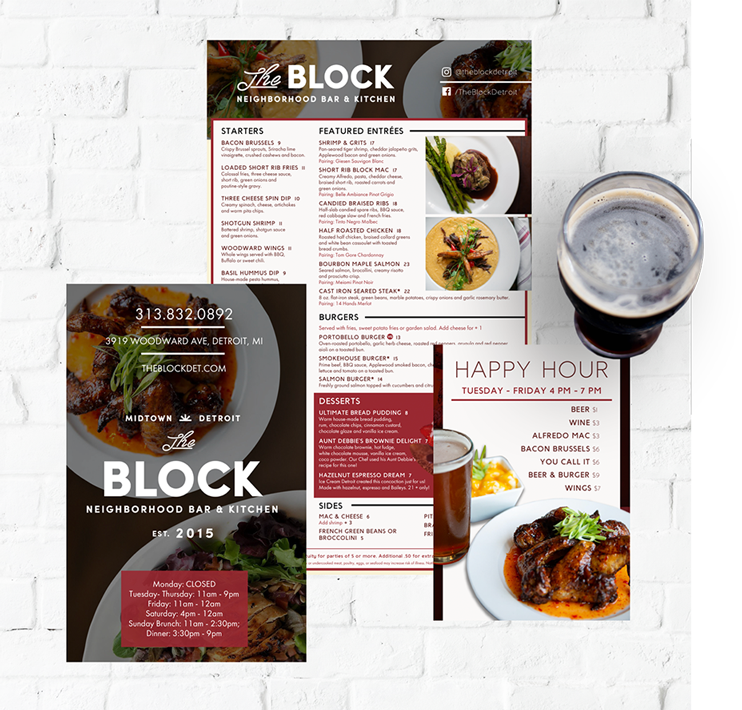 You'll Love
Working With Us

Restaurant Experts
We are graphic designers, specializing in restaurant menus and marketing.

Editing Control
Your menu always comes back to you editable - it's yours to update forever.

Lower Cost
Comparable to agencies that bill $10,000+ for restaurant branding - we offer reasonable, flat rate pricing.

Simply Perfect
Brand savvy. Restaurant know-how. Easy menu maker. We design the perfect menus.
How It Works
You'll Love Our Simple Process
Tell us what you want.
Launch your project with a quick design brief. We'll learn a lot about you, get our creative juices flowing, and it all only takes a few minutes.
Connect with your designer.
Within 24 hours, we want to confirm the details plus understand what makes you unique. The creative process begins.
Perfect your custom design.
An in-depth revision round with your designer to ensure each new menu is perfect.
Receive your printed menus.
Use our concierge printing service and we can deliver your new menus in a matter of days.
You'll Love Our Print
MustHaveMenus offers ultra-convenient printing on high-quality paper.
Get 500
TAKEOUTS
only $251.95
Get 75
DINE-INS
only $57.95
Our designers are standing by.

How many custom menus do you need?
1 Menu
À La Carte
$499
Professional Menu Design
Data Entry
Professional Proofreading
Custom Graphics
Professional Design
Scheduled Phone Appointments
2 Menus
Essentials
$849
Professional Menu Design
Data Entry
Professional Proofreading
Custom Graphics
Sales Optimization & Engineering
Professional Design
Priority Appointments
3 Menus
Full Set
$1499
Professional Menu Design
Data Entry
Professional Proofreading
Custom Graphics
Stock Photo Recommendations
Sales Optimization & Engineering
Professional Design
Priority Appointments
Perfect Print Prep