Logo Maker by MustHaveMenus
Design a Logo
When you think of a restaurant business, one thing that almost always comes to mind is their logo. The logo serves as an encapsulation of all the elements of your restaurant business in one eye-catching design, so it is of paramount importance that you spend adequate time choosing the logo that will best represent your brand. There's something for everyone with MustHaveMenus' wide selection!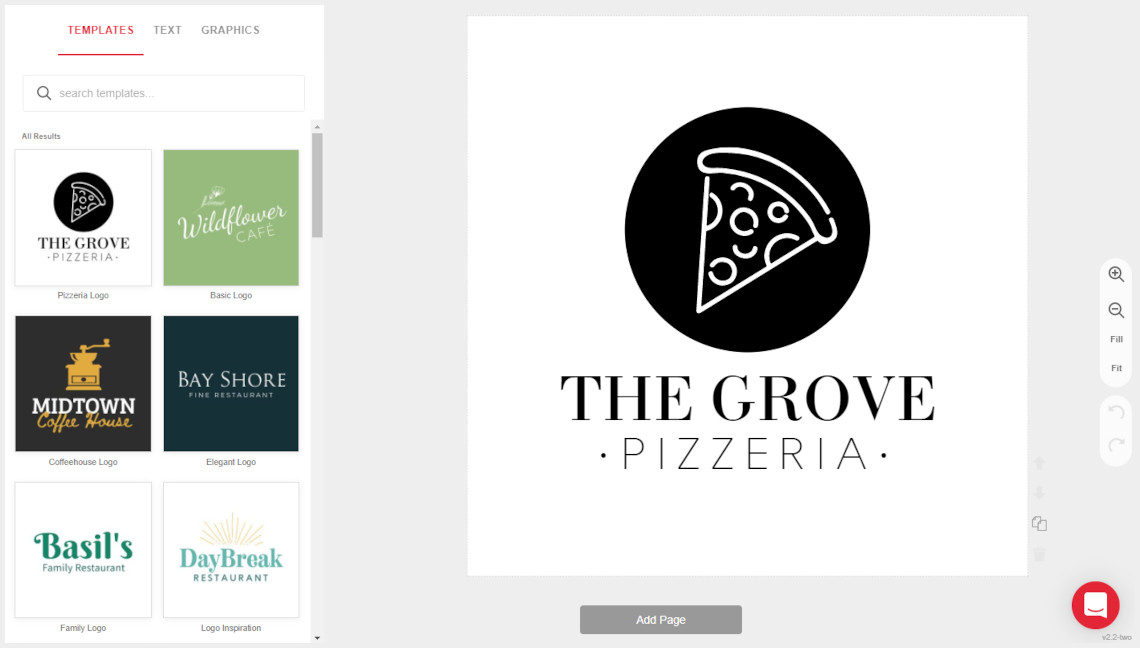 Tired of outsourcing logo designs from different designers? Exhausted from the tedious process of creating a logo from scratch? MustHaveMenus is here to help! We have all the design resources a restaurant business needs, so when you're done customizing your logo, you can use our designs for menus and much more!
How to Design an Alluring Logo:
1. Choose a template. Your logo is a consolidated representation of your business, so choosing the right one is important. Fortunately, we have a vast selection of logo templates, so you're guaranteed to find the right one for your business!
2. Add your company name. The most important component of the logo is the company name. Choose from tons of different font options that best complement your style so everyone will remember your company's name!
3. Change colors. The colors you include determine what your customer feels when they look at your logo - do you want a shock of red to reel them in and get their appetites going, or set a calm tone with some deep blues? The choice is yours.
4. Add other colors. Get creative with your logo and insert graphics that accentuate your logo's design. This is a great way to showcase one of your classic menu items in a graphical format.
5. Download your logo. Once your beautiful logo design is complete, download your logo from our accessible website and get ready to show off your brand!
Legendary Logos
Our design team is a bunch of go-getters, so new logo designs are constantly being added to our website, and you can rest assured that you'll find a logo for your restaurant business! You also won't have to worry about getting lost in a sea of unrelated templates, because our streamlined website has a simple layout that makes it easy for you to find your dream design. In addition to logos, you'll have access to designs for restaurant menus, restaurant flyers, takeouts, and more.
Create a Logo
Our unparalleled design tool allows you to customize beautiful logo templates in just a few quick clicks and no stress. Your logo will be conquering the restaurant world before you know it! If you have any issues throughout the design process, our helpful customer service team will be with you in an instant.
Downloading Logos
When your logo is finished, download it from our intuitive website, then upload it to your restaurant's website! Marketing success is really as easy as that with MustHaveMenus.
Get Started!
Create your new Logo with any of the templates below.