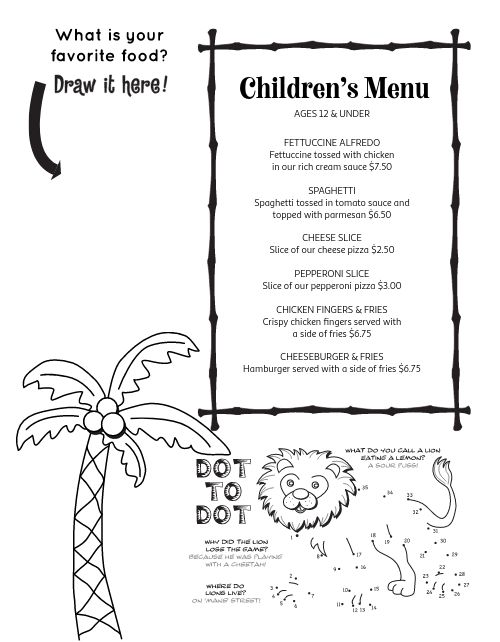 Pasta Kids Menu
8.5 x 11 in
Design. Print. Share.
---
Need a separate menu that appeals to your younger customers? Check out the Pasta Kids Menu. The black-and-white template clearly displays your kids' options. It comes with several activities like a connect-the-dot tiger and a space to draw their favorite food. It's a great way to keep the kids entertained while the parents eat and have a good time. If you're restaurant entertains a lot of families, this kids menu is a must have. With our easy design editing tool, you customize the menu. Edit menu items, add photos, switch colors and much more. Then order your prints.
*Currently shipping U.S. only.