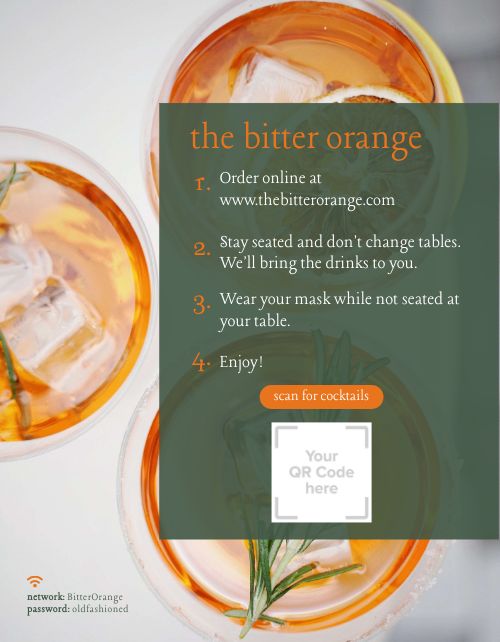 Order Online Sign
8.5 x 11 in
Design. Print. Share.
---
Offer a new way to access your menu using the Order Online Sign template! This beautiful flyer design features a photo of your offerings with a simple text overlay detailing your house rules and expectations. Make it easy for customers to quickly scan the flyer with their phone and find your online menu by adding a QR code. Change up the template to match your marketing in a few easy steps with our new and intuitive editing software -- edit text, colors, images, borders, and more. Once you're happy with your design, print through our pro team and start posting them around town!
*Currently shipping U.S. only.