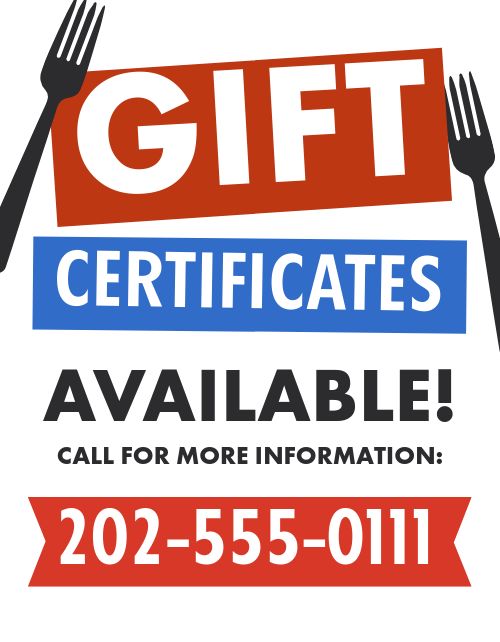 Gift Certificates Announcement
8.5 x 11 in
Design. Print. Share.
---
Let customers know your gift certificates are ready for purchase with the Gift Certificates Announcement template! This colorful flyer design has space for a phone number that your interested customers can contact. With our easy-to-use Flyer Maker it's never been easier to make edits to your flyer. Simply change text, swap colors, drop photos, and insert logos with a few clicks of the mouse. Once it looks great, order the prints through our expert team and start putting up your new flyers!
*Currently shipping U.S. only.