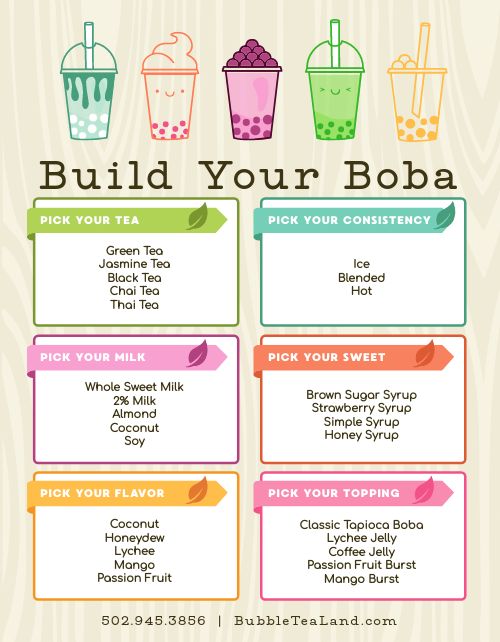 Build Your Boba Flyer
8.5 x 11 in
Design. Print. Share.
---
Help customers create their own bubble tea drink with the Build Your Boba Flyer! This colorful design is sure to get everyone excited to design their tea drink. With our easy-to-use Flyer Maker it's never been easier to make edits to your flyer. Simply change text, swap colors, drop photos, and insert logos with a few clicks of the mouse. Once it looks great, order the prints through our expert team and start putting up your new flyers!
*Currently shipping U.S. only.