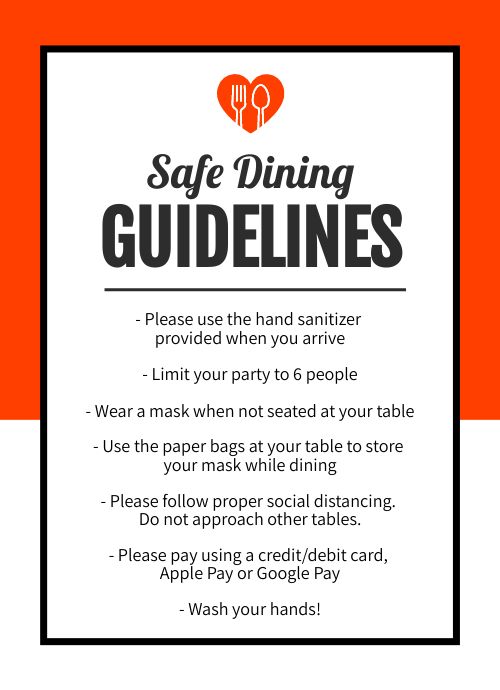 Safety Counter Card
5 x 7
Design. Print. Share.
---
List your safety precautions for customers to see with the Safety Counter Card template. With our custom editing software, you can make quick edits to this template, then print through our expert team. You'll receive your new tabletop inserts right to your door. Then slide them into holders for promotion around your restaurant.
*Currently shipping U.S. only.