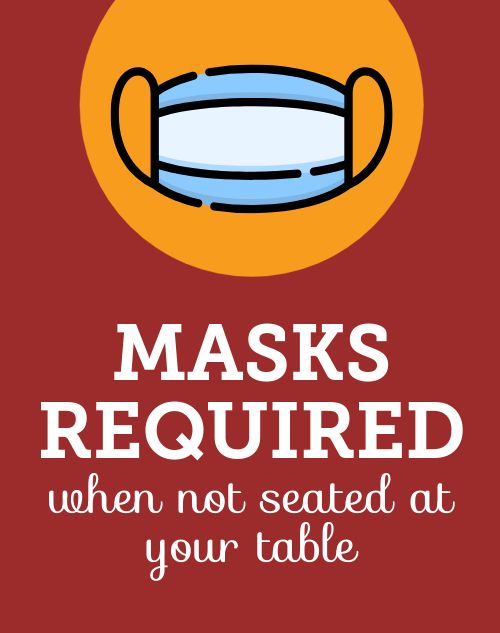 Mask Required Sandwich Board
22 x 28
Design. Print. Share.
---
Let customers know your restaurant's policy about masks with the Mask Required Sandwich Board template. This design makes it clear when customers need to be wearing their masks. Quickly make any edits with our state-of-the-art design tool, then print through our expert team. You'll receive your new signs straight to your door, then you're on your way.
*Currently shipping U.S. only.