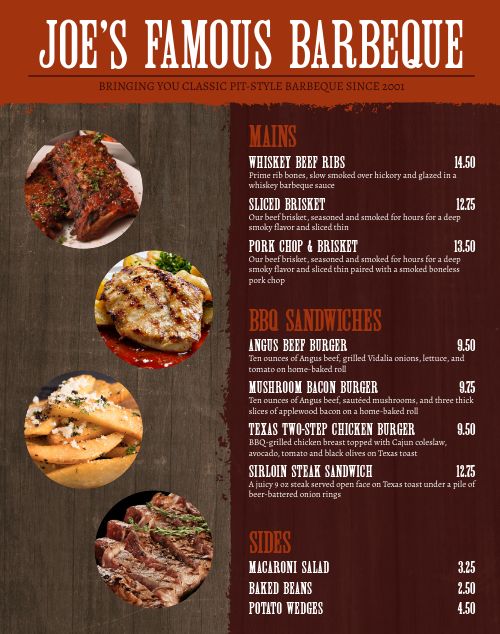 Southern Food Truck Menu Poster
22 x 28
Design. Print. Share.
---
We know you're famous for your delicious food, but do you also want to be famous for your marketing efforts? Perfect, because the Southern Food Truck Menu Poster template will do just that! This warm poster design has an array of photos that you can use to highlight your delicious menu items. You can change up the template to match your marketing in a few easy steps. Our intuitive editing software allows you to switch up every part of the poster, from fonts, to colors, to images, to borders and more. Once you're happy with your design, print through our pro team and start posting them around!
*Currently shipping U.S. only.