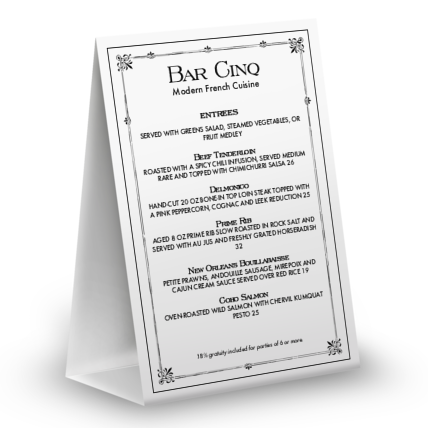 Vintage Table Tent Menu
Design. Print. Share.
---
A vintage style table tent with a sophisticated black frame design with ornate embellished corners. The menu can be printed as an insert for a tabletop holder or as a freestanding folded tent. Customize with your desserts, drinks, dinner specials, or other upsell items.