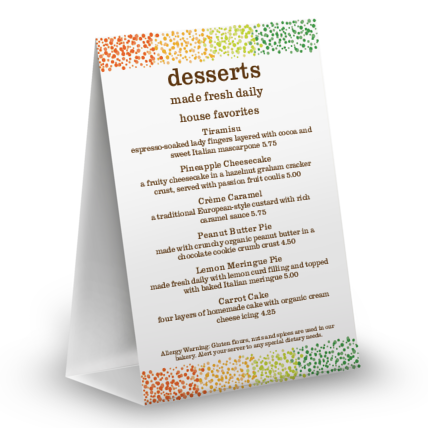 Veg Restaurant Table Tent
Design. Print. Share.
---
A table tent for the Veggie Restaurant design collection. This tabletop menu in 5x7 or 4x6 size features a colorful band of rainbow dots across the top, with casual brown fonts. Customize with desserts, cocktails, happy hour specials, or other featured items.