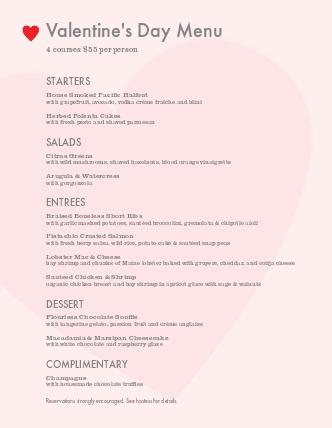 Valentines Dinner Menu
Design. Print. Share.
---
A pink background sets the stage for this Valentines Dinner menu, featuring a large heart in the background and accented with a tiny red heart. The food options run below in a single column. This Valentine's Day menu can be updated online using the Menu Editor.