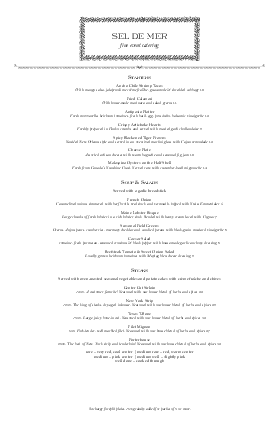 Tabloid Catered Dinner Menu
Design. Print. Share.
---
A Catered Dinner menu template with an upscale black-and-white design in tabloid size. The menu title or restaurant name displays in an ornate box, with delicate line dividers in black and white. Dinner options are listed in two columns for a formal dining experience. Use the Menu Editor to create the menu for your special event.