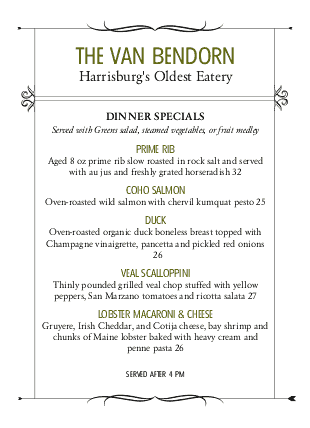 Star Cafe Table Tent
Design. Print. Share.
---
This Star Cafe table tent can be updated online and cut to fit your tabletop menu holders. Use it to display desserts, drinks, breakfast or any other type of one-off menu. A design featuring top and bottom flourishes adds a sophisticated touch. Update this table tent online using the Menu Editor.