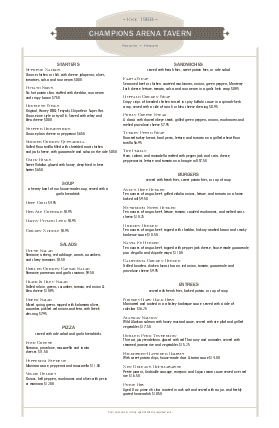 Sports Cafe Menu Tabloid
Design. Print. Share.
---
Simple, neutral graphics and a clean two column design give this 11 x 17 cafe menu an appealing pub feel. Section headers are presented in brown while the body copy remains in black. A classic pub emblem tops the menu to present your restaurant name and details in a classic fashion.

SEE MENU SET BELOW

Matching page(s)
More size options