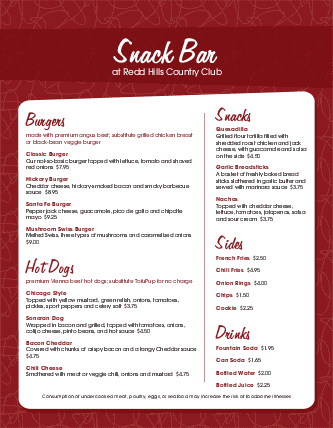 Retro Snack Bar Menu
Design. Print. Share.
---
This retro snack bar menu has as 50s diner feel, presented in bright red against a 8.5 x 11 page. Two asymmetrical columns list snack and sandwich options. The background of the page has a funky, Formica-like design. Update this snack bar menu online using the Menu Editor.