Restaurant Club Card / "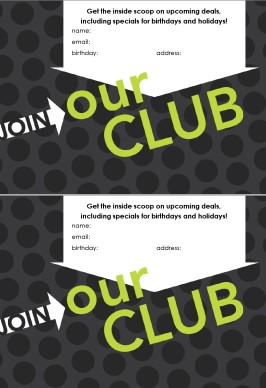 OR
Browse for the perfect menu template
Restaurant Club Card
Prints 2 per sheet
Print on 8.5 x 11 letter paper
Trim to 4 x 6 inches
Get customers to join your restaurant's promotions club with this response card. A black and gray dotted background makes the green words our club pop. An arrow shows your guests exactly how to do it. This comment card can be updated using the Menu Editor.