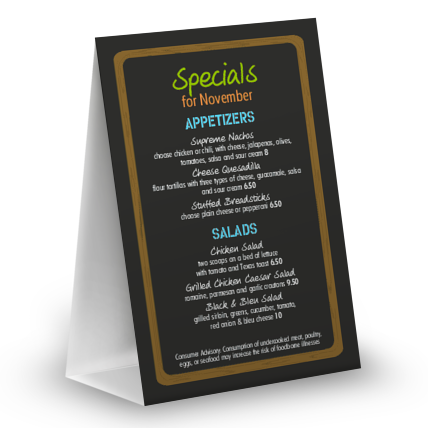 NYC Deli Table Tent Menu
Design. Print. Share.
---
A table tent menu for the NYC Deli Menu collection. This design has a black chalkboard background, a narrow wood frame, and handwritten-style fonts for a friendly appeal. Customize with drinks, desserts, or dinner specials to draw customers' attention at the table.