Italian Kids Menu / "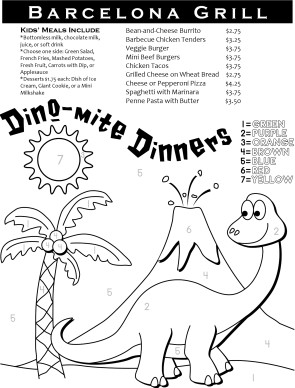 OR
Browse for the perfect menu template
Italian Kids Menu
This Italian kids menu features a cheery dinosaur standing in front of a volcano and a palm tree. The picture can be colored and a list of kid friendly meals is presented on top of the menu. This kids menu can be updated online using the Menu Editor.
Tags
activity menu , child menu , childrens menu , childs menu , coloring menu , coloring page , customizable menu , dinosaur , games , kids menu , menus for kids , volcano