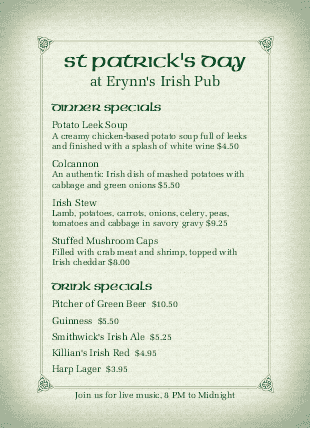 Irish Pub Table Tent
Design. Print. Share.
---
A table tent template for the Irish Pub Menu design. This 5x7 tabletop menu has shamrock-green ornate fonts against a soft green background, with Irish knots in the corners and a double border. Customize the table tent with bar drinks, desserts, or dinner specials.