Graduation Catering Menu / "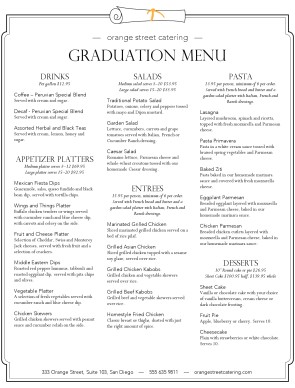 OR
Browse for the perfect menu template
Graduation Catering Menu
This Graduation Catering menu features three columns that list options for a graduation party or graduation banquet. The 8.5 x 11 page has sections for drinks, appetizer platters, salads, entrees, pasta and desserts. This event menu can be updated online using the Menu Editor.