Free Coffee Card / "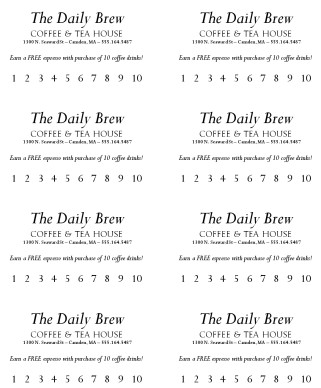 OR
Browse for the perfect menu template
Free Coffee Card
Prints 8 per sheet
Print on 8.5 x 11 cardstock
Trim to 2 x 3.5 inches
This free coffee card has room for your to add your coffee shop's logo in the center. Numbers below can be crossed out for your customers. Details are presented on top and can be customized using the Menu Editor.