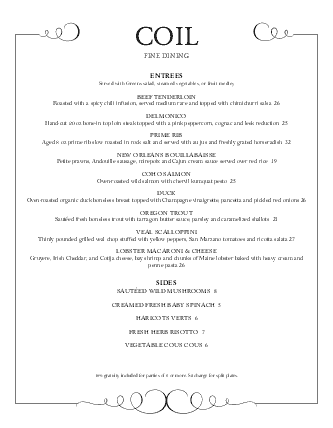 Fine Dining Food Menu
Design. Print. Share.
---
Thin lines frame the menu with looping tips that meet at bottom center and bracket top title space. A contemporary American cuisine menu features up front with appetizers, soups, salads and sides presented beneath in three supporting columns. The curling spirals add a playful element to a sophisticated dinning presentation. This menu can be updated online using the Menu Editor.