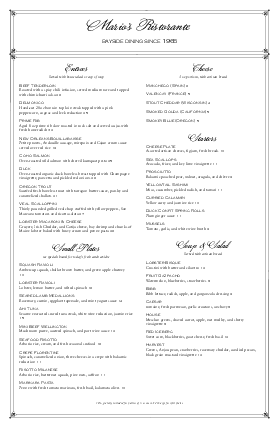 Elegant Fine Dining Menu Tabloid
Design. Print. Share.
---
An Elegant Fine Dining menu in tabloid-size (11x17) featuring upscale fonts and a border tipped with flourishes in each corner. The large design has two wide columns for lunch or dinner items, appetizers, entrees, and more. Add your restaurant name at the top, and customize the content in the Menu Editor.