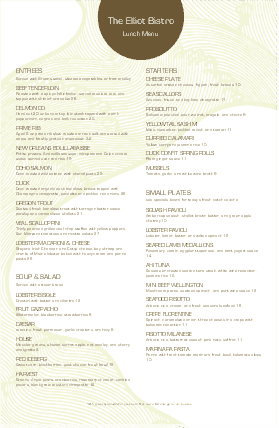 Downtown Hotel Tabloid Menu
Design. Print. Share.
---
The Downtown Hotel menu in tabloid-size (11x17) offers lots of space for lunch or dinner items, with one wide column and one narrow section in brown text against a sophisticated green and white textured background. There is space for your upscale lunch or dinner items, including salads, sandwiches, and entrees, which can be fully customized in the online Menu Editor.