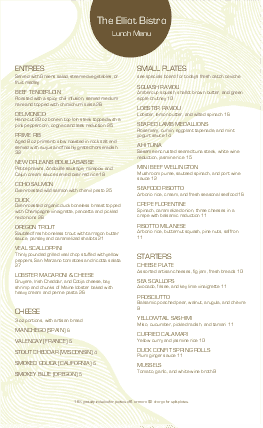 Downtown Hotel Long Menu
Design. Print. Share.
---
A sophisticated Downtown Hotel menu in legal-size (8.5 x 14) with a textured green and white background and classic brown fonts. The restaurant name is framed in white with a brown circle, and two columns of lunch or dinner menu items can be customized online using the Menu Editor.