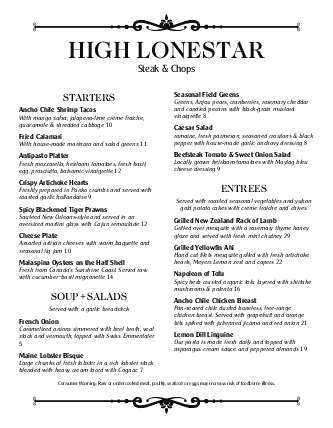 Delmonico Steakhouse Menu
Design. Print. Share.
---
And old fashioned Western themed steakhouse menu with a simple, black and white style. This Delmonico steakhouse menu is shown on a 8.5 x 11 page and with a single column that lists entrees at the bottom and two columns that present appetizers and soups and salads at the top. Update this menu online using the Menu Editor.