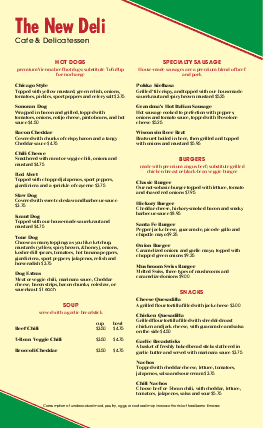 Corner Deli Menu Long
Design. Print. Share.
---
A legal-sized deli menu design template with three columns for deli sandiches, soups, burgers, and specials. Two corners have bright green contrasting triangles bordered by red. In the menu's middle is a green square for the deli's name. This deli menu can be fully customized online.