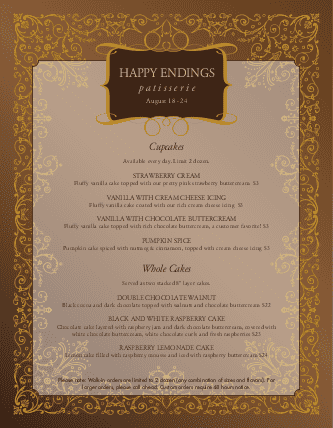 Cocoa Chocolate Menu
Design. Print. Share.
---
Not your typical dessert menu, this striking page is gilded with golden flourishes set off by a smooth chocolate colored page. Faded in the middle to display options, A sign hangs like a piece of dark chocolate with shimmering letters at the top of the page. This chocolate dessert menu can be customized online.