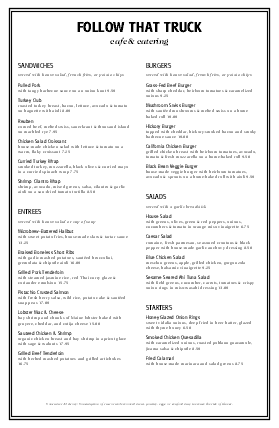 Catering Platter Menu Tabloid
Design. Print. Share.
---
A simple, bold three-column design gives this catering platter menu an efficient feel. There's plenty of space for multiple sections on this large menu. This tabloid menu can be updated online using the Menu Editor. You also can upload your logo and add it to this catering menu design.