Breakfast Buffet Menu / "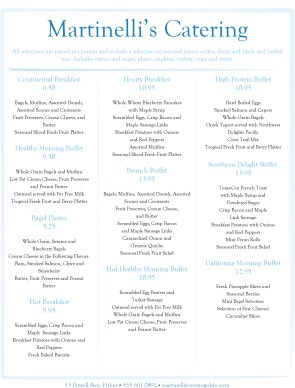 OR
Browse for the perfect menu template
Breakfast Buffet Menu
A simple blue and white breakfast buffet menu with a clean, classic look. Three columns list break options and prices, for both hot breakfast and continental breakfasts. This menu can be updated online using the Menu Editor.