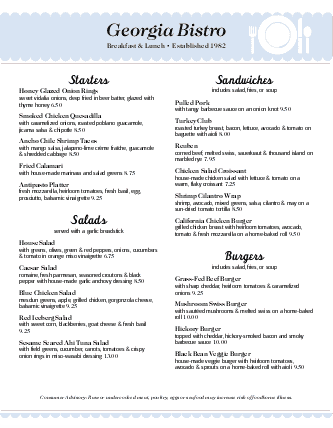 Best Family Restaurant Menu
Design. Print. Share.
---
The best family restaurant menu shows off a quirky style, with varied menu sections for specials, beverages, desserts, sandwiches and breakfast combos. A place setting set against light blue on top of the menu reminds us that this is all about eating. Customize this menu with graphics, fonts, layouts and more.