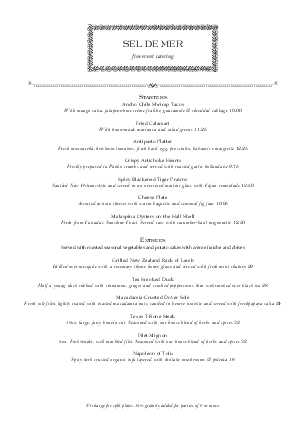 A4 Catered Dinner Menu
Design. Print. Share.
---
A Catered Dinner menu template with an upscale black-and-white design in A4 size. The menu title or restaurant name displays in an ornate box, with delicate line dividers in black and white. Dinner options are listed in a single column for a formal dining experience. Use the Menu Editor to create the menu for your special event.