RESTAURANT STARTUP GUIDE
Menus, Marketing, & Management tips to grow your restaurant business.
Menu SEO for Restaurants. Part 1: The Basics
Menu SEO for Restaurants. Part 1: The Basics
What's SEO and why does it matter?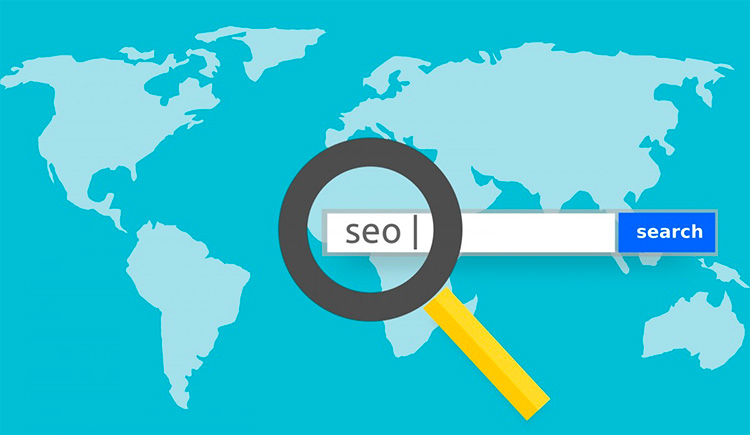 SEO stands for Search Engine Optimization. It's the art and science of ranking higher on Google, Bing and other search engines. The majority of clicks go to the top-two highest spots, which makes them incredibly valuable real estate and leads to stiff competition for Google's good graces. Restaurants are consistently some of the most-searched for local businesses, so having good SEO can be the difference between a thriving restaurant and one that closes its doors.
This article will focus primarily on Google since they host about 75% of all searches on the internet. Google's number one priority is providing its users with information relevant to their searches. The tech giant constantly redefines its algorithm to improve the user experience. 90% of SEO work is making sure that your information can be easily found by Google's bots that scour every corner of the internet.
Below, we'll teach you a few easy tricks to make your menu and
your website
Google-friendly. Stay tuned for more advanced layout and title tag tips in Part Deux.
Keyword research
You need to figure out what specific terms people are searching when looking for a menu like yours. Nailing down exact terminology can make a world of difference, not only to show Google that you're the best result, but to capitalize on terms that receive higher search volume. For example: "BBQ Menus" is searched for eight thousand times a month on Google. Other spellings, like "Barbeque Menus" or "Barbecue Menus," generate less than 400 searches in that same time frame.
Keywords can be used for your menu title, item names and descriptions, title tags and more to ensure that you're aligning yourself with your customer's needs. There are lots of tools out there to help you with this process. Use these tools to start a list of your top 50 search targets, then refine it as you go. Some of my personal favorites:
Google Ad Words (now just Google Ads)
— Start with the source itself. Google Ad Words will help you discover what search terms customers use to locate related businesses, both locally and nationally. The results may surprise you. It'll also help you uncover what search terms are realistic goals to potentially rank for. The most popular searches for your sector may be unrealistic targets for top-two rankings, so Google Ad
Google Search Bar
— Plug a keyword into the Google search bar, and see what it pops up in the suggested searches dropdown. Again, the results are often surprising, but they are rooted in analytics derived from what actual people are actually searching. This is a great way to discover longtail searches that won't be as competitive on account of their specificity.
Keyword Volume
— When you have a list of potential keywords, it's important to determine which ones receive higher search volumes. There are lots of tools to help with this, but I prefer https://searchvolume.io/. It's easy-to-use, and, more importantly, it's free!
Create a separate page for your menu
Giving your menu its own page with its own URL immediately lets Google know the general contents of the page. Google then knows that when someone searches for your menu, they can direct them right to the most relevant information. Displaying your menu alongside your other restaurant information can hurt your search results because Google doesn't want to give its users any non-relevant information. Yeah, the menu may be there, but so might your personal musings and amateur poetry. So if you house your menu on your homepage, your first step should be creating a unique webpage for it. This same logic applies if you have multiple menus for mains, desserts, specials, etc.
This will also allow you to fill up the page title tags and meta descriptions with keywords specific to your menu, rather than generic ones for your whole website (more on this in Part Deux!)
Note:
When you design a menu with MustHaveMenus, you have the option to publish an online version. Our Publishing Tool will create a unique webpage and fill it with your menu's content. More on that at the bottom.
Include a menu link on your homepage
"Link juice" is a popular term among SEO enthusiasts. It describes the amount of importance Google ascribes to any one link. More powerful links carry more "link juice" and thus our more valuable to boosting your SEO. Links included on your homepage carry more value because Google assumes that anything on your homepage must be important to your customers. Including a link to your menu from your homepage is the quick and easiest way to signal to Google that your menu's webpage contains useful or relevant information. Burying your link in deeper, harder-to-find pages will signal the opposite.
Note:
Placing your menu's link in the footer won't transfer the same "link juice" because Google knows that people fill their footers up with links, the majority of which don't receive high amounts of traffic.
MHM Menu Publishing Tool
MustHaveMenus makes menu SEO easy with our online publishing tool. Once you create a design you're thrilled with from our thousands of menu templates, we provide an online publishing option under our Sharing Tools. This will publish an online version of your menu that you can link to from your website, or you can embed it if you already have a page. If you want to update your menu at any point, simply click the sync button, and all your published versions of that menu will update with the new changes. It's the fast and easy way to increase your web presence and boost your SEO.



Print with Us!
High-quality printing for menus, flyers, business cards, and all the essentials you need to run a successful restaurant.
Ships next business day!
Get a Print Quote