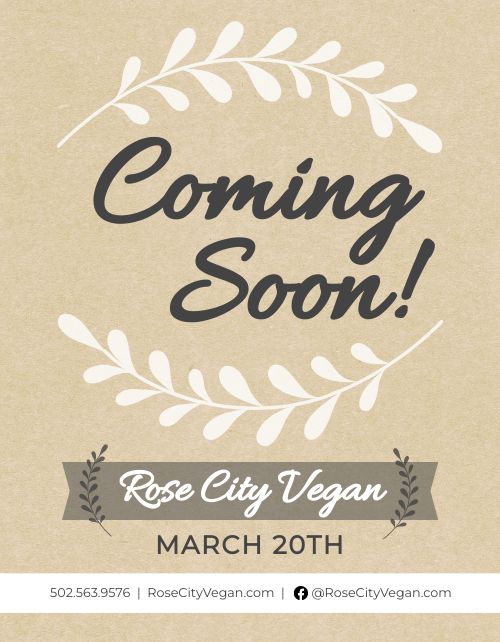 Coming Soon Signage
8.5 x 11 in
Design. Print. Share.
---
Ready to open? Let your community know with the Coming Soon Signage! This simple design is the perfect way to announce your opening or re-opening. With our easy-to-use Flyer Maker it's never been easier to make edits to your flyer. Simply change text, swap colors, drop photos, and insert logos with a few clicks of the mouse. Once it looks great, order the prints through our expert team and start putting up your new flyers!
*Currently shipping U.S. only.