Online Ordering
Coming Soon!
Get the most out of your online menu with an intuitive ordering and checkout system.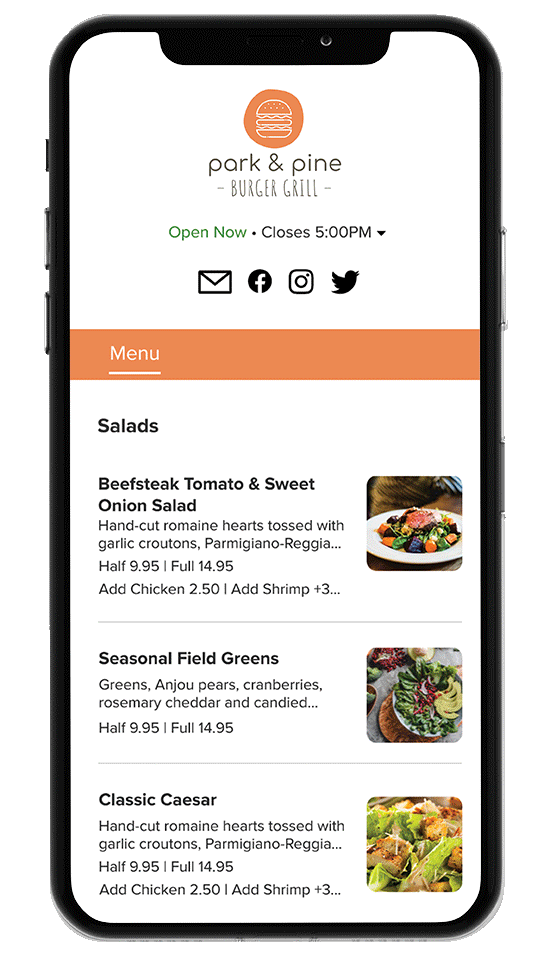 Simple Shopping
Make the process easy for your customers with a straightforward add-to-cart order placement.
Pay your Way
Allow customers to pay their way — either with a card or cash payment upon delivery.
Easy Customization
Give your customers options with an easy-to-setup modifier system.