Maximizing Restaurant Takeout Sales
Maximizing Takeout
COVID-19 gave restaurants a crash course in takeout when it forced them to close dine-in services. Along with outdoor dining, off-premise sales have continued to keep restaurants afloat, even as states have loosened their restrictions and allowed diners to return indoors in limited capacities.
With winter approaching, many restaurants will have to close their outdoor seating and once again rely on takeout to drive sales. Here's how to prepare your carryout and delivery for the winter so you can continue to maximize your takeout business.
Step Up Your Takeout Promotions
Takeout will constitute a massive portion of restaurant sales this winter, so you should treat it accordingly in your marketing and advertising. Put takeout at the forefront of your promotions to announce availability, advertise specials, and stand out from competition so customers think to choose you next time they order out.
MustHaveMenus makes it easy with marketing templates created specifically to promote and hype your takeout. These include: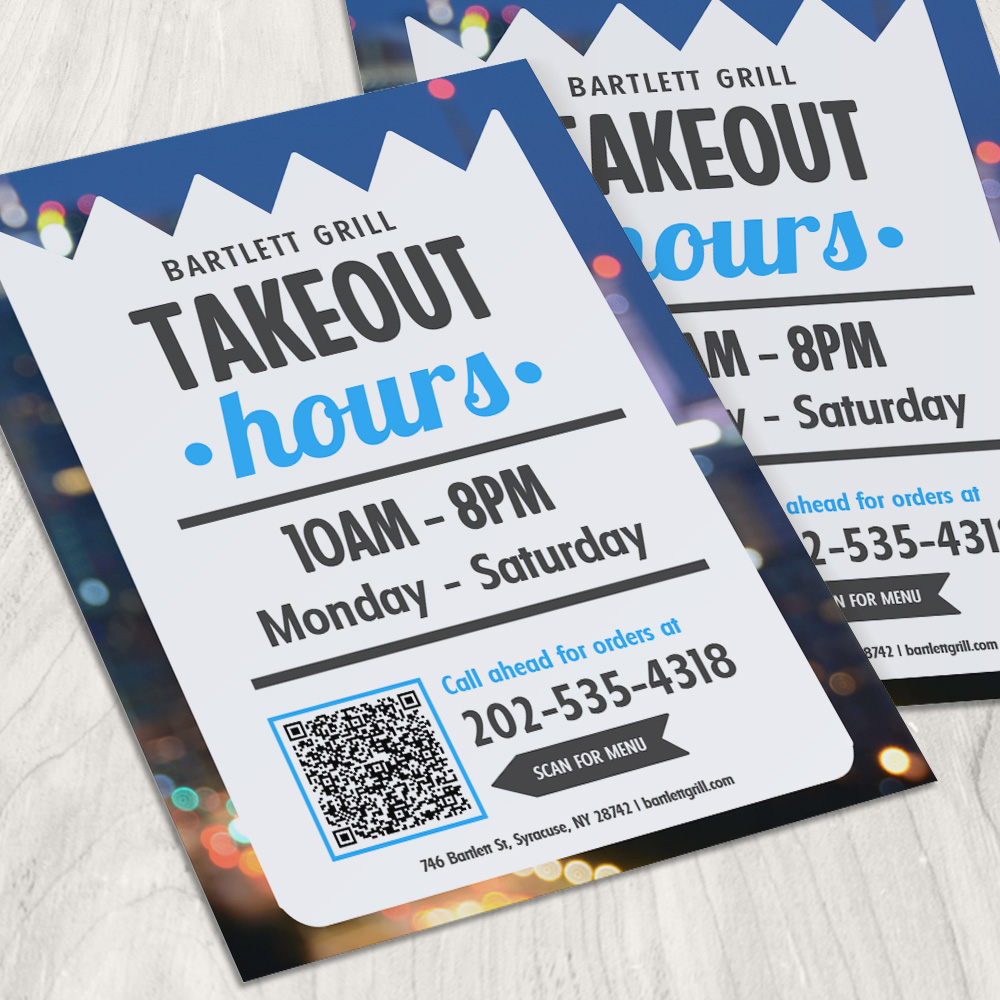 Flyers
Post them around town to spread the word about your delivery and carryout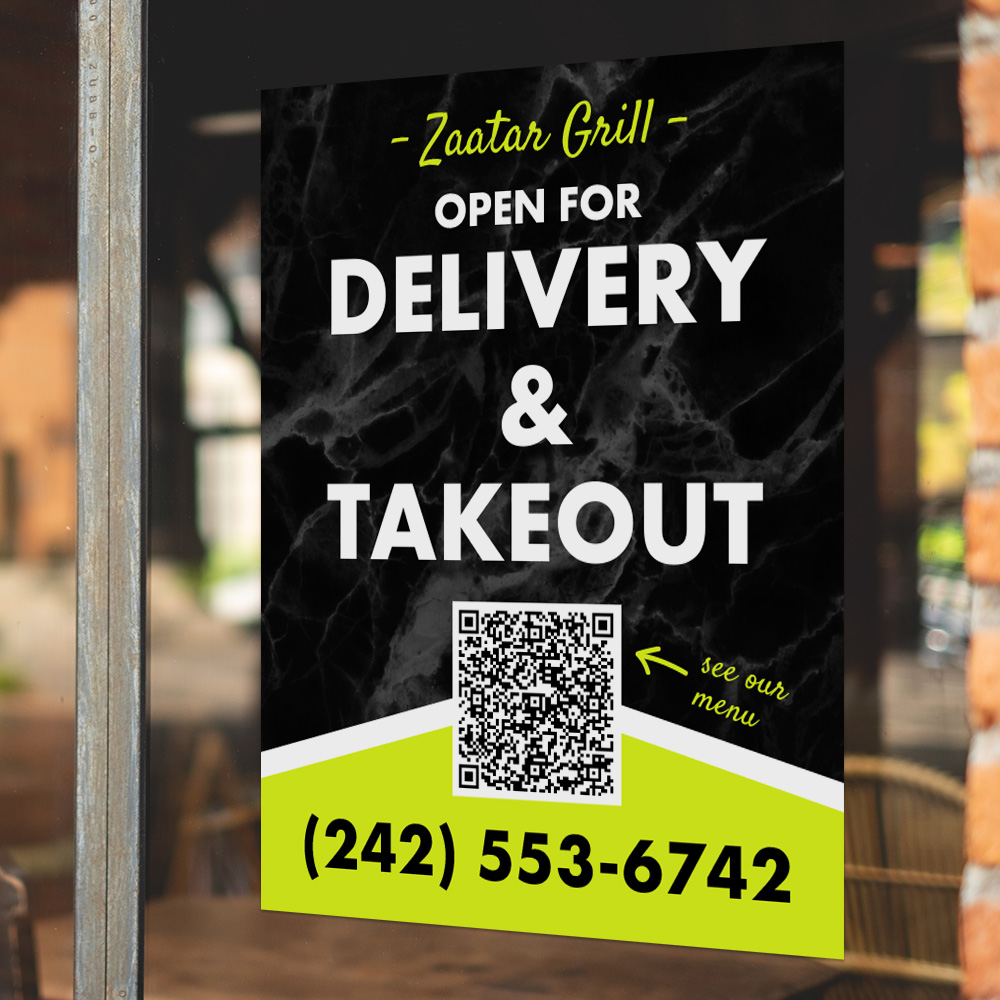 Posters
Put them up in your windows to let passerby know that you deliver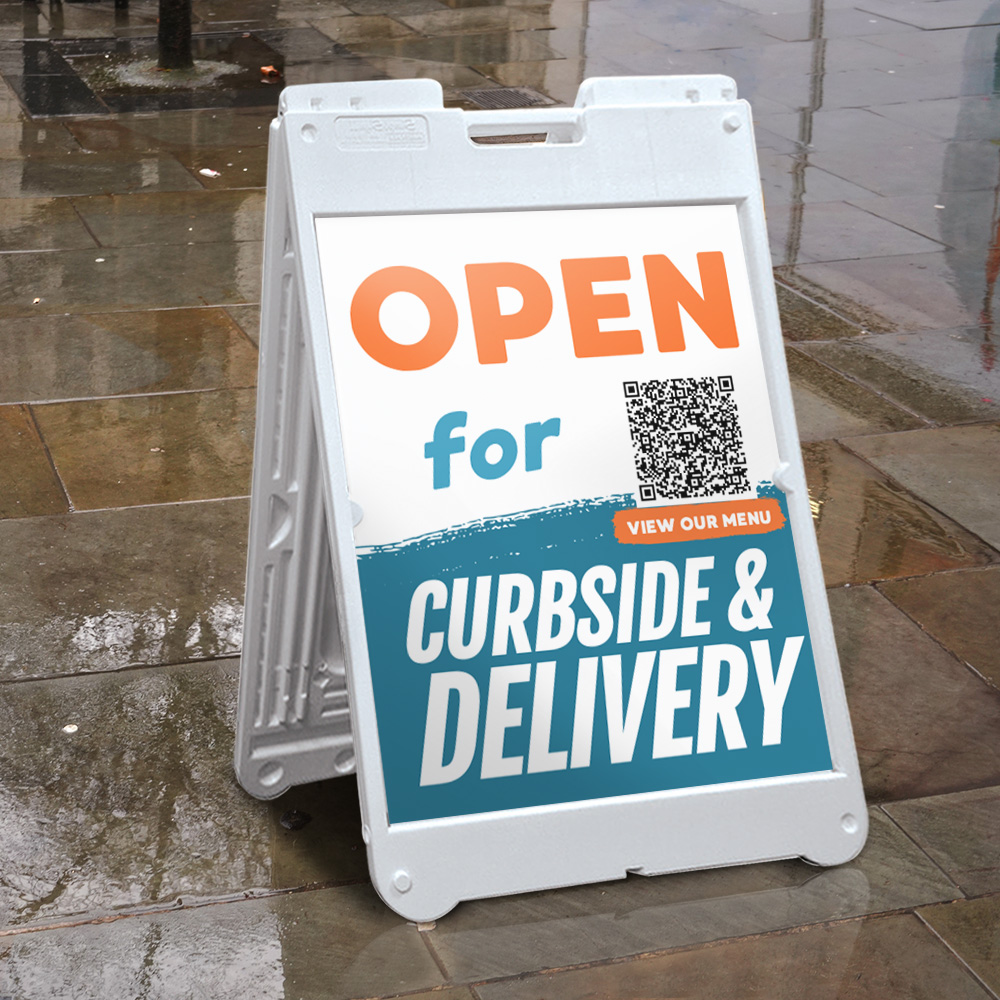 Sandwich Boards
These free-standing sidewalk signs are perfect for announcing that you're open for delivery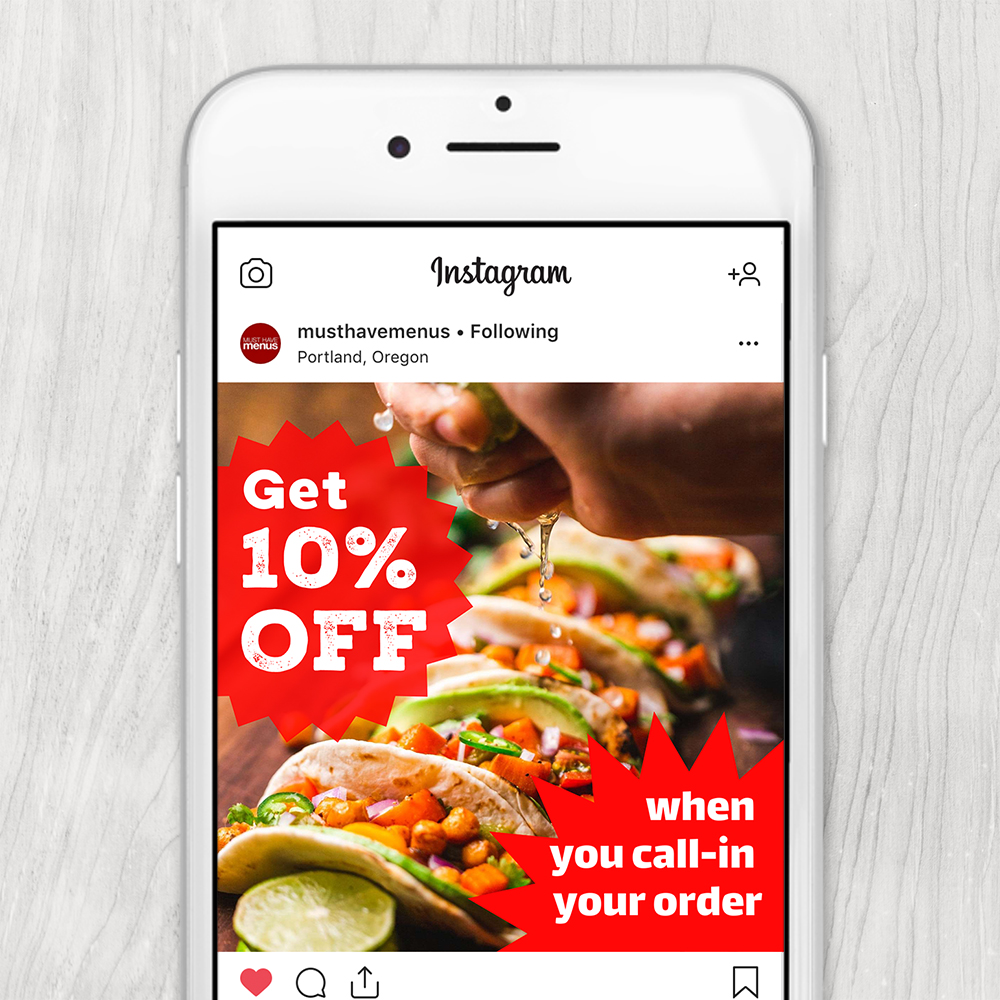 Social Media Posts
Keep your followers up-to-date on your takeout with FREE social media templates for Facebook and Instagram
Tailor your Takeout Menu
The winter will bring new challenges to your takeout business, but it'll also bring new opportunities. Consider tailoring your menu to overcome the former, and take advantage of the latter.
With winter approaching, many restaurants will have to close their outdoor seating and once again rely on takeout to drive sales. Here's how to prepare your carryout and delivery for the Winter so you can continue to maximize your takeout business.
Choose your menu carefully
Not all food travels the same, especially during the winter. When temperatures drop, customers typically are looking for hot, hearty meals that will warm them up, like stews and roasts. Unfortunately, that type of food typically travels the worst because it loses its heat and consistency. Making it a core part of your takeout could lead to a poor customer experience. If you can, consider focusing your winter takeout menu around the food that either travels well or easily reheats.
Oftentimes the best solution lies in downsizing your takeout offerings into a limited version of your normal menu that focuses only on dishes that travel well and are cost-effective. We've made it easy to make the transition with our collection of professionally-designed Lite Takeout Menus.
Spice it up for the Holidays
The Holidays are a great excuse to mix up your takeout with new foods and a festive takeout menu design. Changing your fare and your look will help you stand out to customers who have been eating the same takeout from the same takeout menus for the past 6 months. It also helps promote high-margin items like seasonal specials and cocktails.
If you want to quickly and easily create a new takeout menu for the holidays, start with our collection takeout menu templates. You can find a professionally-designed takeout menu for any occasion or type of food, and then customize it in minutes to match your restaurant.
Make Carryout Comfortable
If carryout constitutes a large portion of your takeout business, then you'll need to invest in a program that makes it comfortable for your customers, and sustainable for your employees. Some possible options are:
Placing takeout orders in the customer's trunk
This was a popular carryout tactic during the early days of COVID-19 because it limited contact between customers and employees. It could make a comeback during the Winter because it allows customers to pick up their order without leaving the warmth and comfort of their car.
If your restaurant has a parking lot, then you should designate a few spots close to your door as carryout only. If you only have street parking, look into whether or not your city has parking permits to create a carryout-only parking space.
The drawback to this strategy is that it puts a strain on your restaurant and employees. Not only do you have to figure out the logistics of when to bring which food to which car, but your employees need to take time away from what they're doing and brave the elements to load up the takeout order. For busy restaurants or extreme climates, that may not be sustainable.
Providing a comfortable carryout spot
If customers typically have to stand or line up outside of your restaurant for carryout, then you should strongly consider investing in equipment to make it more comfortable. This could include tents to shelter them from snow or rain, heaters to stave off the cold, or a fire pit to congregate around.
Bring it in House (If Possible)
Third-party delivery services have helped countless restaurants establish a takeout business overnight, but they also charge large commission fees (up to 30% in some cases!) to businesses already strapped by tight margins.
If you can, try to bring more of your takeout infrastructure in house. While it may cause your operating costs to rise, it'll save you money in the long run by cutting out the middleman. It'll also mean you control your food experience all the way through from kitchen to your customer's table, leaving no opportunity for a third party to sour it.
Here are a couple ways you can take charge of your restaurant's takeout business:
Hire a delivery driver
The primary service that companies like GrubHub provide is their fleet of delivery drivers. If you can hire your own or give the task to a current employee, you can keep 100% of your commissions. Establishing your own system of drivers and cars requires an initial investment of time and capital, as well as ongoing costs for the driver's pay. If your restaurant does any
Offer online ordering with TouchBistro
With modern POS systems, you no longer need to rely on third-parties to host your menu and process online orders. You can do it all from your own website and skip the costly commission fees. For the next 12 months, TouchBistro is offering free online ordering that works in conjunction with their POS system to fold easily online ordering into the rest of your business.