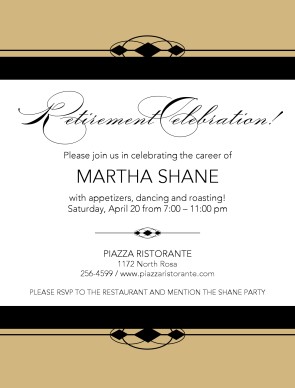 Sorry, this design is no longer available.
Explore 400+ designs in our all-new menu builder.
try it
Retirement Party Flyer
An elegant party flyer for a retirement, birthday, or graduation dinner celebration. Black bands with an elegant flourish cross a formal tan background, leaving a wide band of white for the event details. This event menu can be customized online.
birthday , celebration , event , event dinner , festival , flyer , graduation , party , party invitation , retirement