Oktoberfest Beer Flyer / "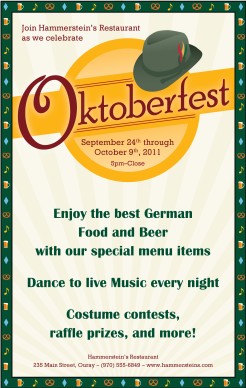 Oktoberfest Beer Flyer
A poster-size (11x17) flyer for Oktoberfest, featuring beer, pretzels, live music and more. This tabloid size page has a large yellow banner for Oktoberfest, with a traditional German hat and a dark green frame with small colorful icons. The Octoberfest beer festival flier can be customized in the Menu Editor.