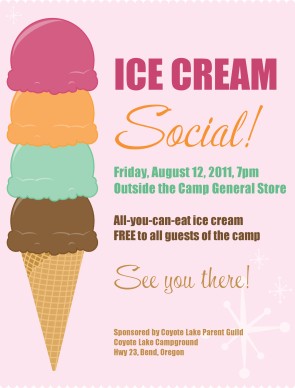 Sorry, this design is no longer available.
Explore 400+ designs in our all-new menu builder.
try it
Ice Cream Flyer
Announce your ice cream party in style with this vivid ice cream social flyer. An ice cream cone topped with four scoops mirrors the bright colored party invitation text. Personalize your flyer online with our online flyer software.
dessert , event , flyer , ice cream , ice cream social , july , kids , party , school , summer , sweets