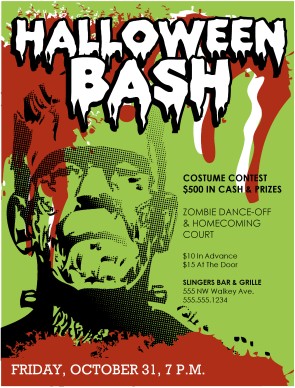 Sorry, this design is no longer available.
Explore 400+ designs in our all-new menu builder.
try it
Halloween Costume Party Flyer
Frankenstein's monster peers out from this Halloween costume party flyer. The Halloween bash is announced from the top of the flyer. Party details are listed on the right. Update this costume party flyer online using the Menu Editor.
Frankenstein , monster , costume party , halloween party , zombie , Halloween , October , scary , spooky , Halloween flyer , Halloween flier , event , class party , Menu Editor , make flyer online , online Halloween flyer , flyers