Christmas Party Flyer / "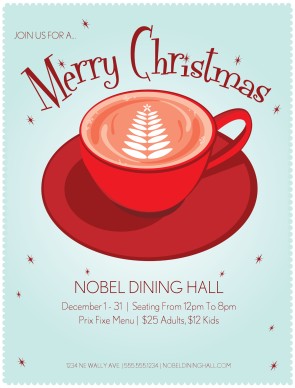 Christmas Party Flyer
A rich latte is decorated with an image of a Christmas tree, served in a festive red mug. Red stars decorate the light blue 8.5 x 11 page. Christmas event details are listed below the mug on this Christmas flyer. Update this holiday announcement online using the Menu Editor.
Tags
christmas , holiday , christmas flyer , Merry Christmas party , Christmas , holiday flyer , holiday party , holiday event , christmas tree , happy holidays , party , event , dinner , latte , coffee , mug , winter , seasonal