Catering Prices Menu / "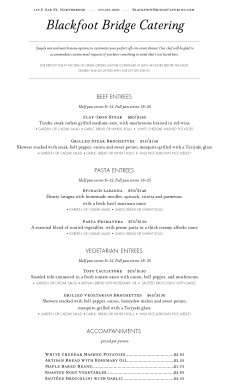 Sorry, this design is no longer available.
Explore 400+ designs in our all-new menu builder.
try it
Catering Prices Menu
A Catering Prices Menu in a legal size template (8.5 x 14) with a simple black and white design. There is space at the top for restaurant name, contact details, and order info. Customize the single column of menu items in modern black fonts using the online Menu Editor.
We apologize.
Our engineers are working hard on the problem. Please try again in a few minutes.